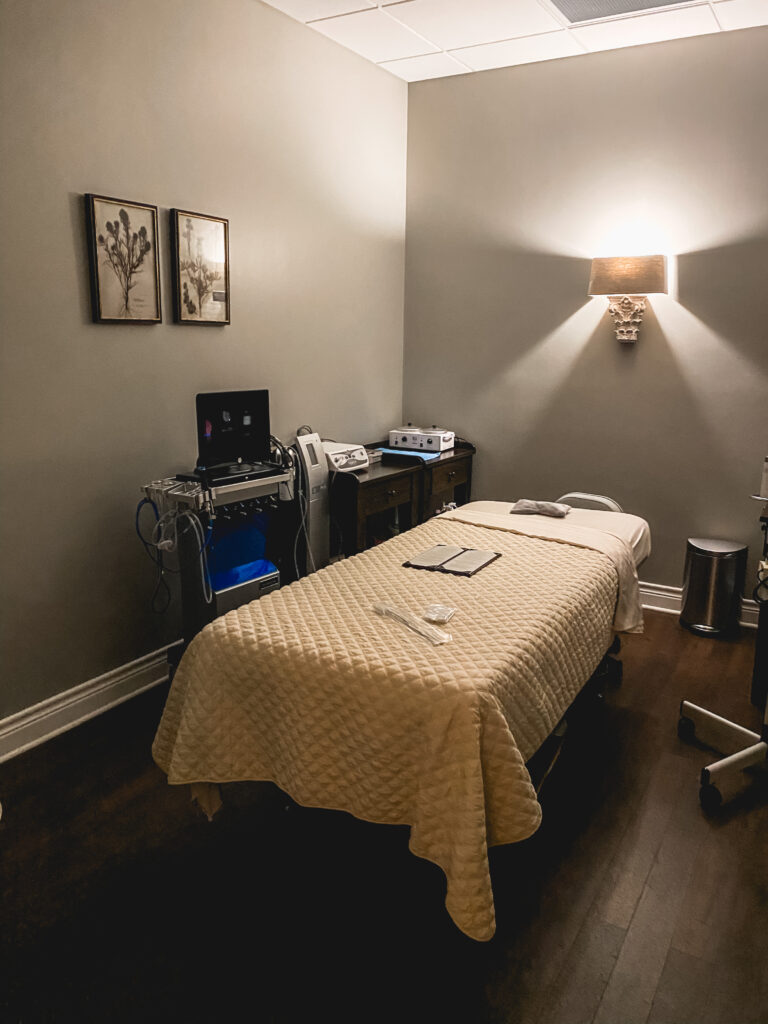 Woodhouse Day Spa is a great place to spend the day relaxing. I had the pleasure to collaborate with them last week and everything about the experience was great. They are a full day spa offering massages, facials, pedicures and manicures and many other options. I got to tour the entire spa and it is absolutely gorgeous and they offer some really cool things!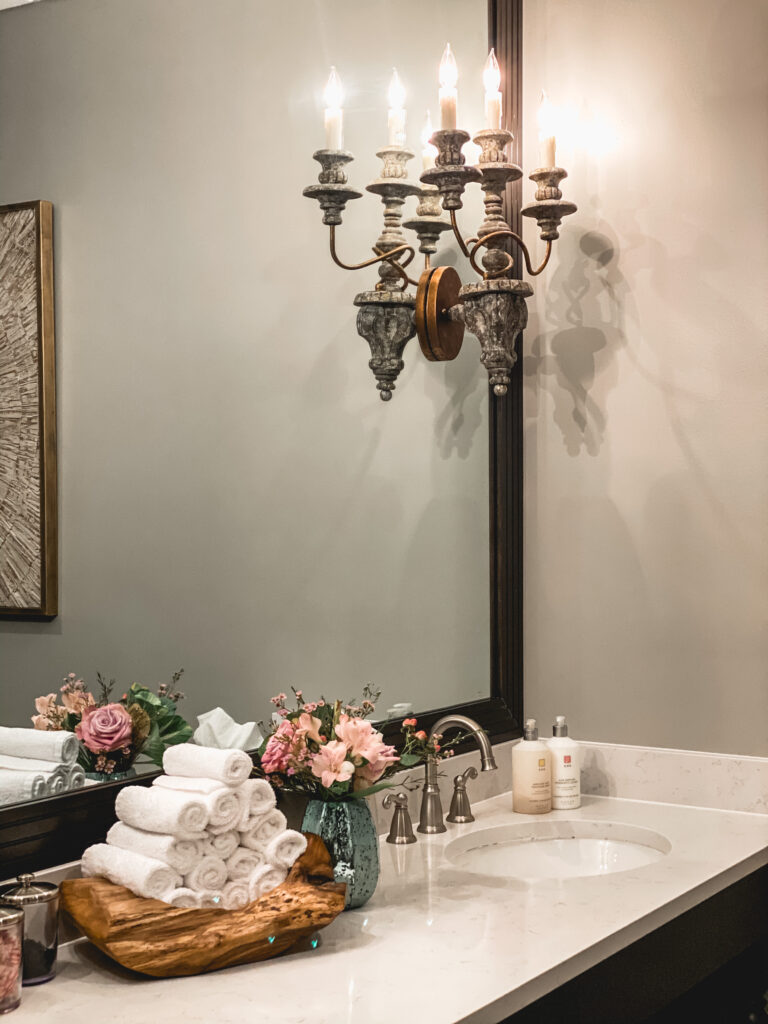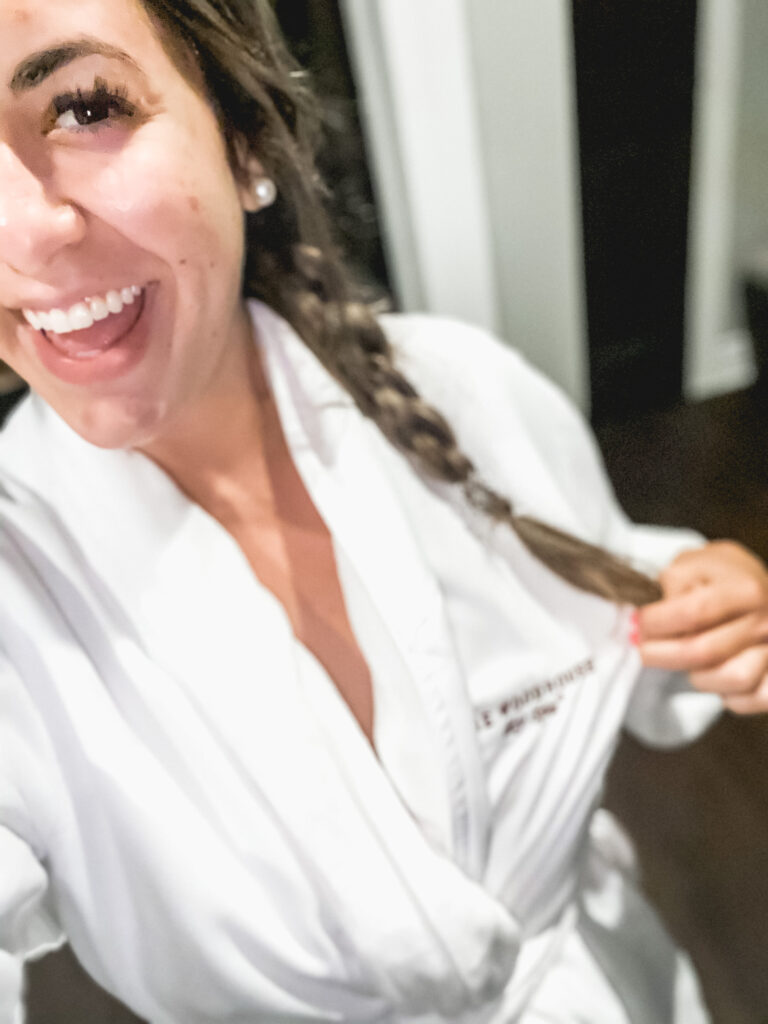 When I arrived they lead me to a locker room that had the cutest decor and full of all the necessities. Each locker had a name board on it for each customer that was attending the salon that day! In each locker was a Woodhouse robe and slippers for me to change into for my massage and facial. Along with a truffle and a basket to hold your jewelry.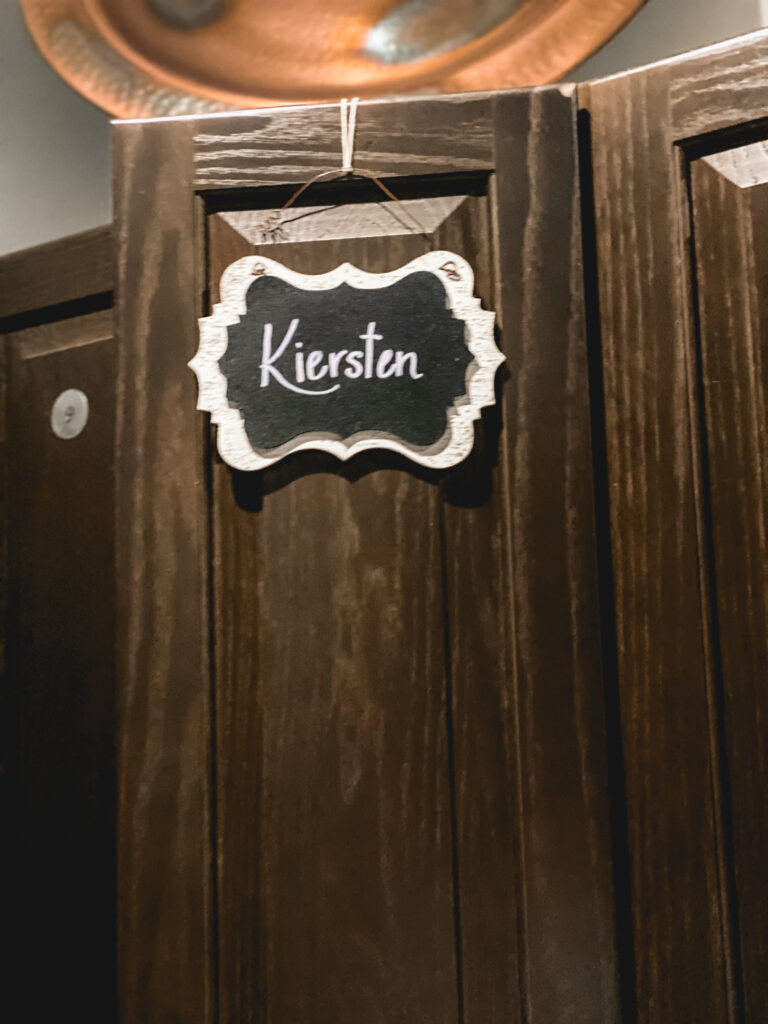 After I changed and locked my personal belongs up, I was lead into a quiet relaxing room where I filled out some paperwork. Next to the chase lounge was my name on a little plate with a water bottle and chocolate cake ball. Once I was done with that I got to relax in the quiet room until my appointment. They provided snacks and cucumber water while you were waiting, if you needed anything there was a button you could push so you didn't have to get up or leave the relaxing room. During my time in the quiet room multiple people checked on me. The staff is very nice and caring!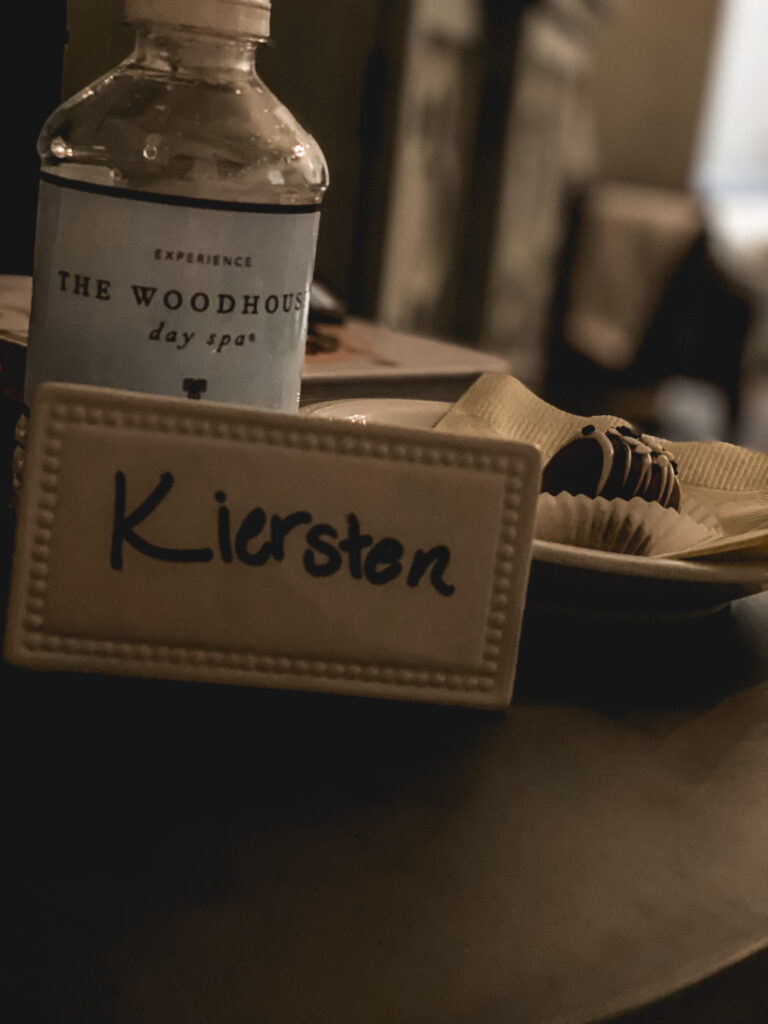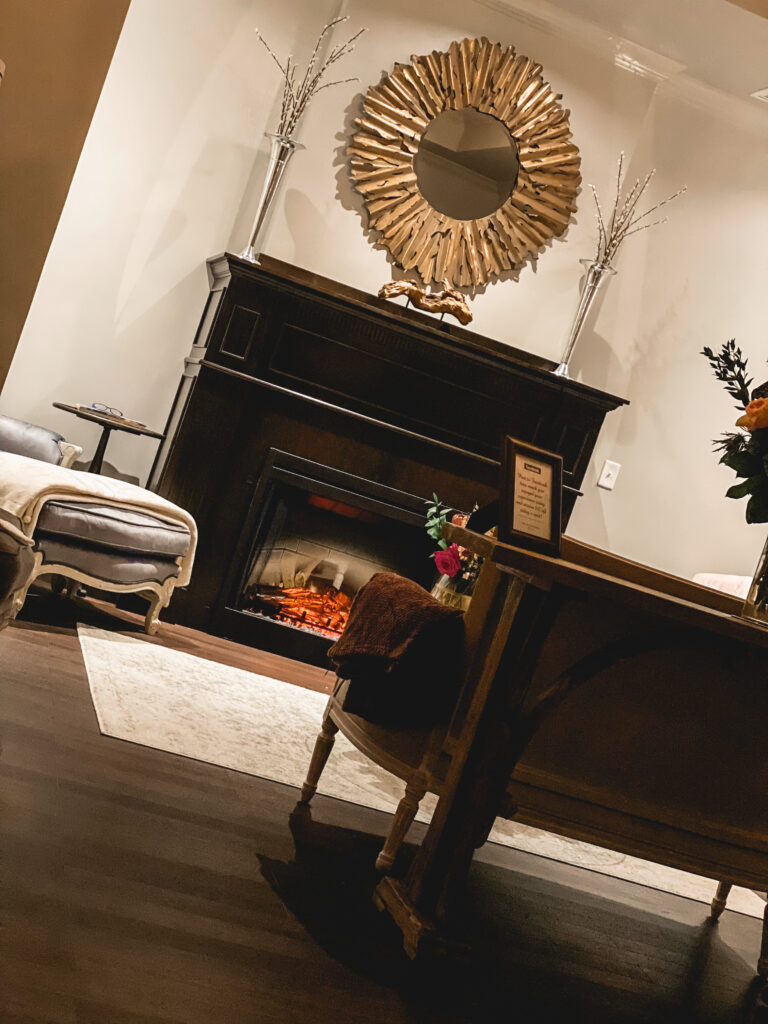 Once it was time for my massage, I was greeted by my massage therapist and taken back to the room. I chose the Woodhouse Escape, it is a two hour massage that includes. seven specialized treatments. The first step is a dry brush exfoliation followed by therapeutic stone massage. Next was a massage that focused on the neck and shoulders to release upper body tension. After that they do acupressure and then a scalp and hand & arm massage. The last part which was my favorite is reflexology. Once my massage was done I got The Woodhouse Discovery Facial. This facial was recommended as a good treatment to start with so I gave it a try!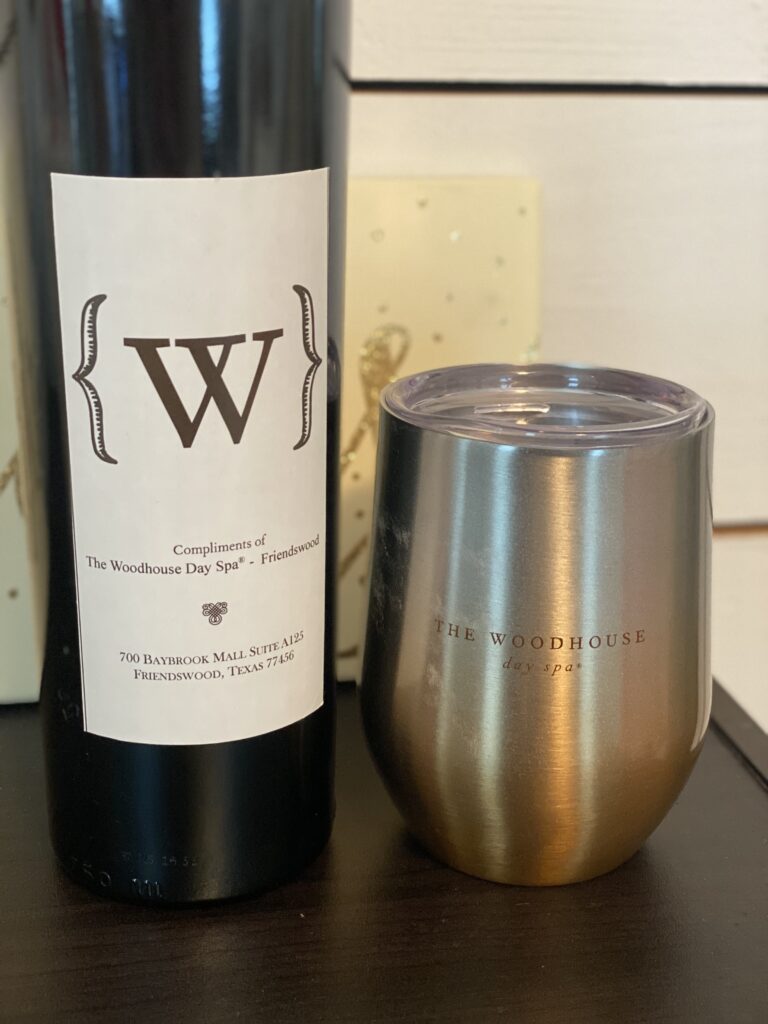 After my massage and facial was done, I was sent home with the cutest wicker bag full of goodies. Including the bottle of wine and glass above. I will definitely be going back to Woodhouse Day Spa to get another massage!
xoxo-
The Traveling Trendsetter