The Lumispa is my favorite part my daily beauty routine. It is a fast and easy way to keep my skin clean and glowing. The Lumispa is the #1 beauty cleansing device in the world. It gently and deeply cleanses away dirt, oil, makeup and toxins from your skin using its patent-pending, counter-rotating, pore-tightening action. The isolating silicone head stimulates and massages your skin while you use it. The Lumispa leaves your skin feeling smooth, helps reduce the size of your pores and giving you a glow! The silicone head has micro pieces of silver imbedded in it to keep all of the bacteria away! So the device stays nice and clean!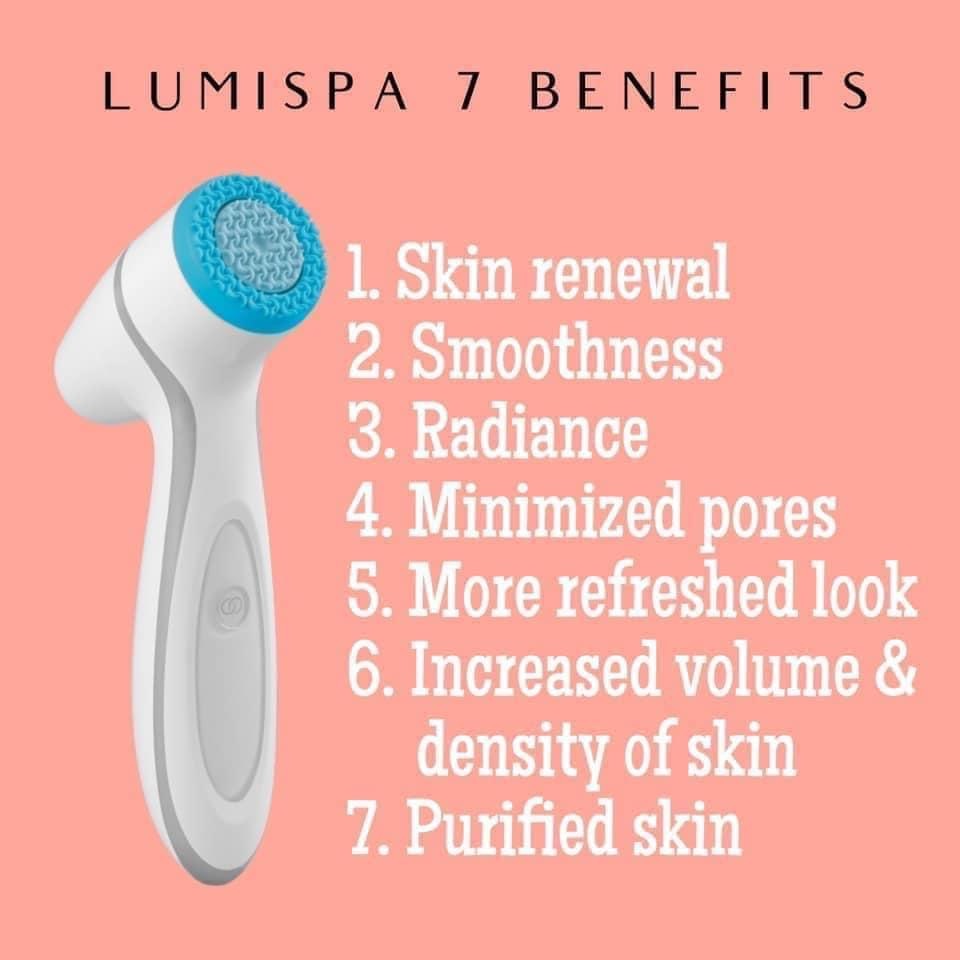 In your First use you will experience brighter, softer, and smoother skin. You want to use the device twice a day for two minutes. One good thing about the device is it is waterproof so you can use it in the shower. With in the first two weeks of using the device you will experience healthier, youthful looking skin. Below are my results from the Lumispa. It has changed my skin completely and given me a glow.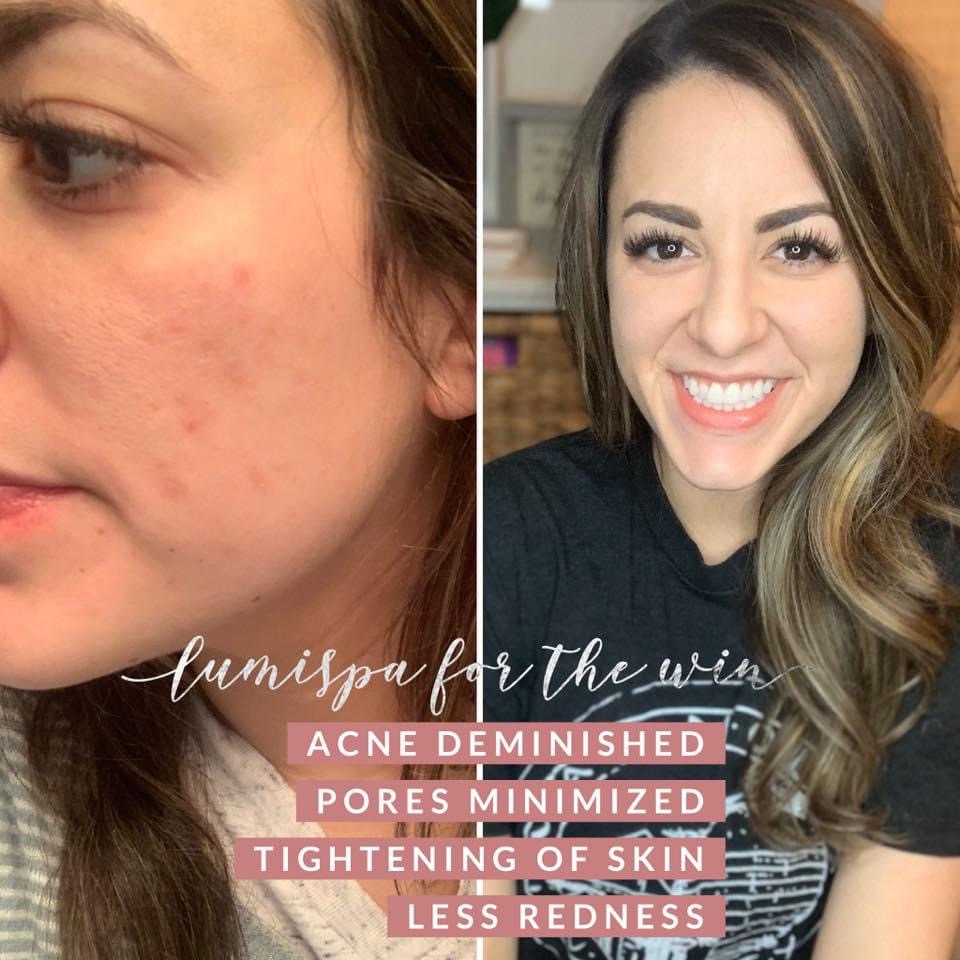 With the starter kit you get the device, a treatment head, a charger and a cleanser that is formulated for your own skin type. The treatment heads come with the options of firm, normal, or acne. They cleansers are dry, oily, sensitive, normal/combo or acne. Below are the cleanser options. You can click on any image to shop and purchase the Lumispa starter kit.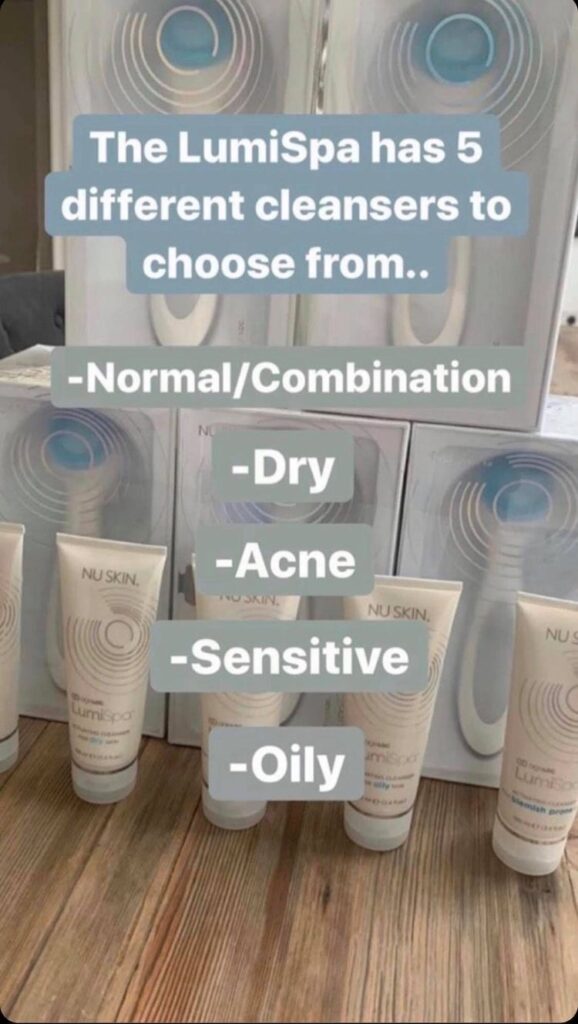 There is an eye attachment that you can add on to the Lumispa to help with dark circles, tired and stressed eyes, and crow feet. It comes with the Ageloc Ideal Eyes cream that has an anti aging unit in it. You use this for your eyes weekly and just 30 seconds on each eye. Below is the eye attachment and the benefits you gain from using it.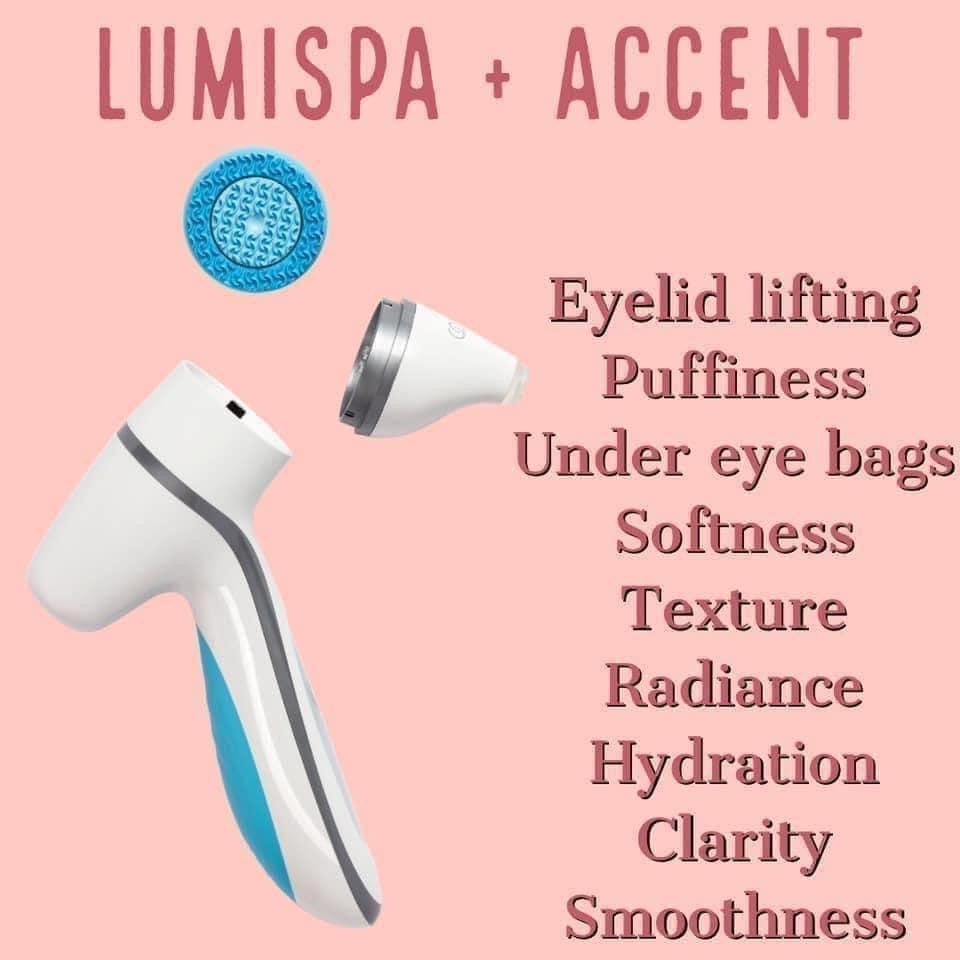 You can shop the #1 facial cleansing device and all of its accents through the shop tab above, clicking on any of the images or this website link provided. http://www.newman.mynuskin.com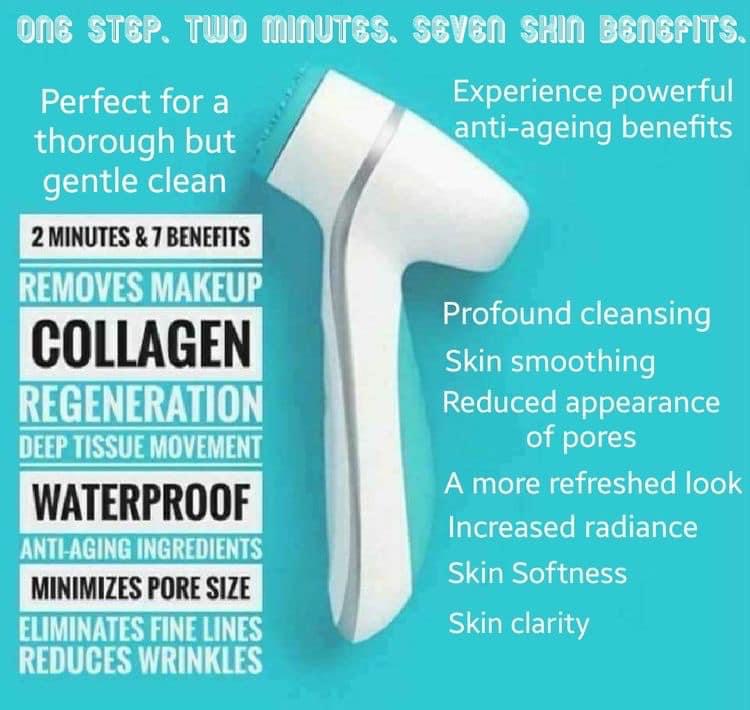 Below I wanted to show you my entire skincare routine. I use the Lumispa in the morning and at night. My favorite cleanser is the normal/combo cleanser. I follow using a PH balance toner that I love. I then use a serum and a moisturizer. I love to add in the Tru essence pearls at night for a little extra anti-aging serum and to help keep that glow I have worked so hard to get. All of the products below help with normal/combo skin and anti aging. I am so impressed on how my skin has transformed over the last year of me using them.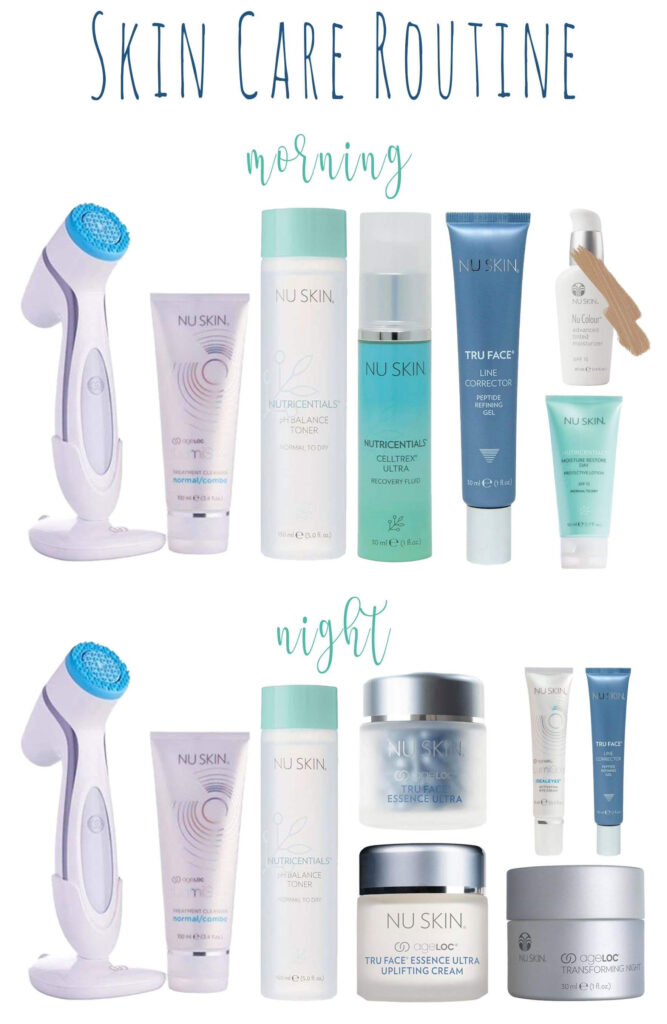 I would love to chat about the Lumispa so if you have any questions for me, email me or send me a message on Facebook or Instagram! One of my favorite things is skincare and I love investing in my skin because its with me forever! Everyone needs a Lumi 🙂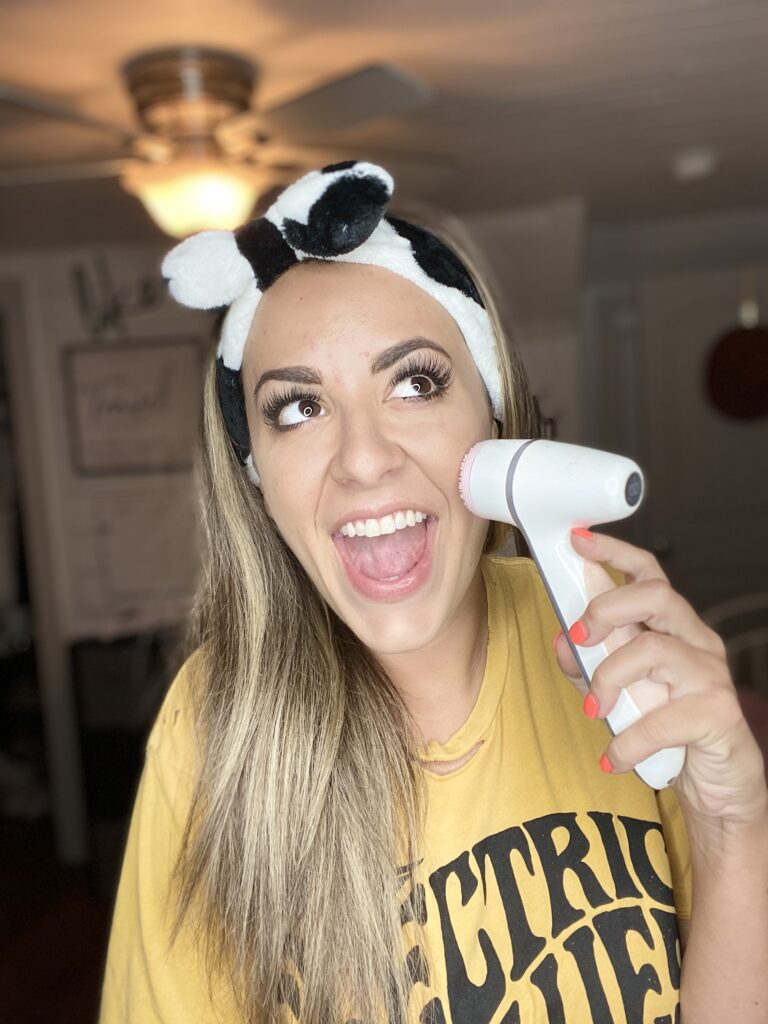 XOXO- The Traveling Trendsetter