Here is the Travel guide you have all been waiting for. Everything you need to have the best trip in Nashville. I love the Music city more than any other city in the United States. If Nashville was in Texas it would be an even better state. But it's not and Nashville has my heart so I am about to become a Tennessee gal.
There is so much to do in Nashville, Tennessee so let's start with where to stay, then I will list out my favorite restaurants and bars and then activities to do while you are in the city! There are so many cute boutique hotels, big hotels and air bnbs. LASTLY I have put together a ton of outfits for you, also collected all of the discount codes for you and have shared some of my favorite outfits so make sure you look through everything all the way to the end.
HOTELS:
( I am going to list out my top hotel picks and you can click on the names to explore or book your rooms. after each one I have pictures of my stay you can see how cute they are)
Graduate Hotel – Midtown/Downtown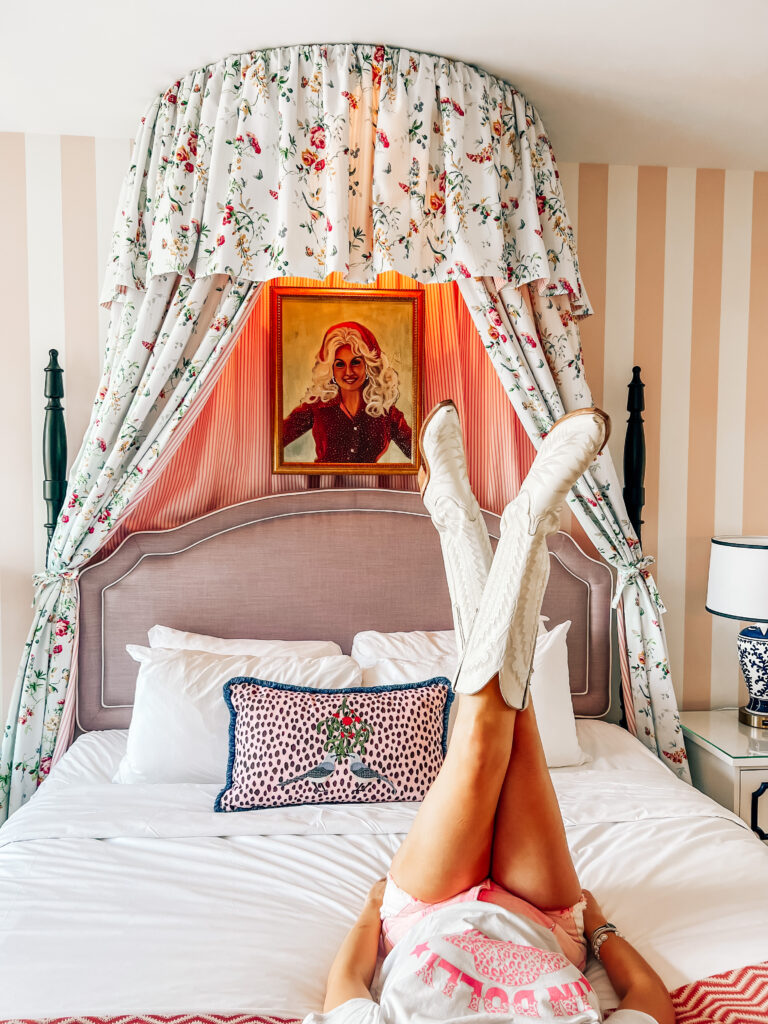 2. The Gallatin Hotel – East Nashville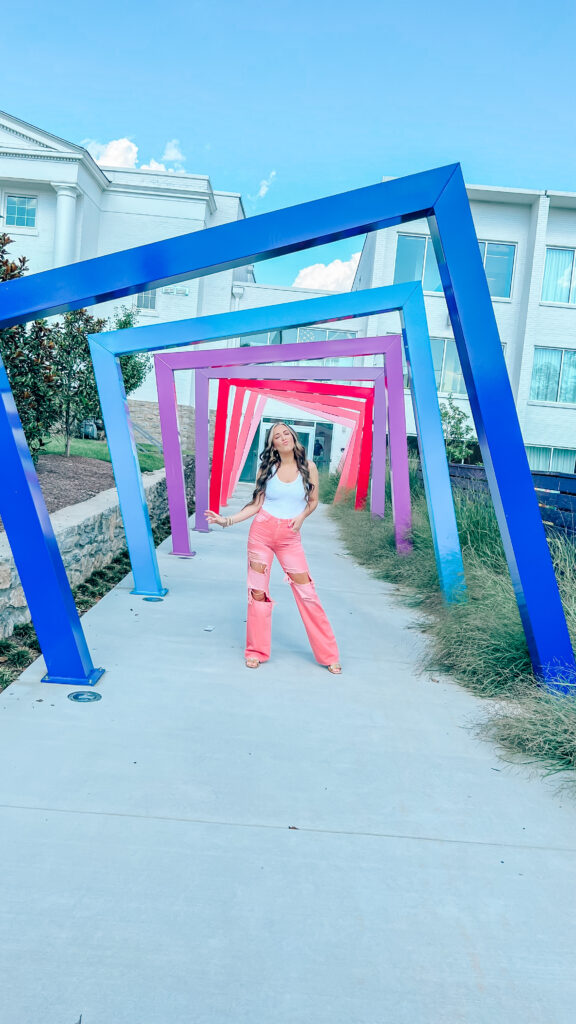 3. Margaritaville Hotel – Downtown Nashville ( their JWB Grill is great too!!)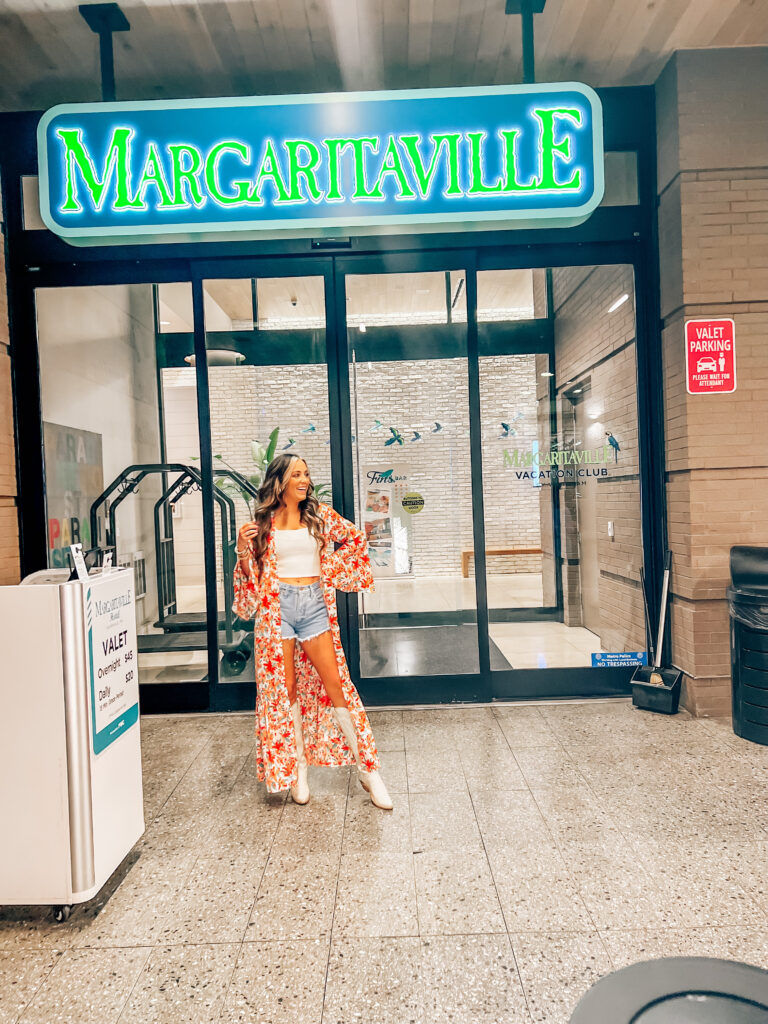 Restaurants:
Restaurants on Broadway and Downtown Nashville:
Restaurants, Sweets & Coffee shops in 12 South:
Edley's BBQ: I eat here every trip. You order at the corner and its good for lunch and prices are reasonable and its great BBQ. There is also a location in East Nashville.
Bar Taco – Super fresh tacos and other items. Happy Hour and a great patio at the center of 12 South.
Christie Cookie Co. – The best cookies
Five Daughters Bakery – This is a famous bakery out of Nashville. They have some cute photo ops and good donuts.
Frothy Monkey – Coffee shop, happy hour and great cheese boards.
Restaurants in the Gulch:
Milk & Honey
L.A. Jackson
Biscuit Love
Burger Republic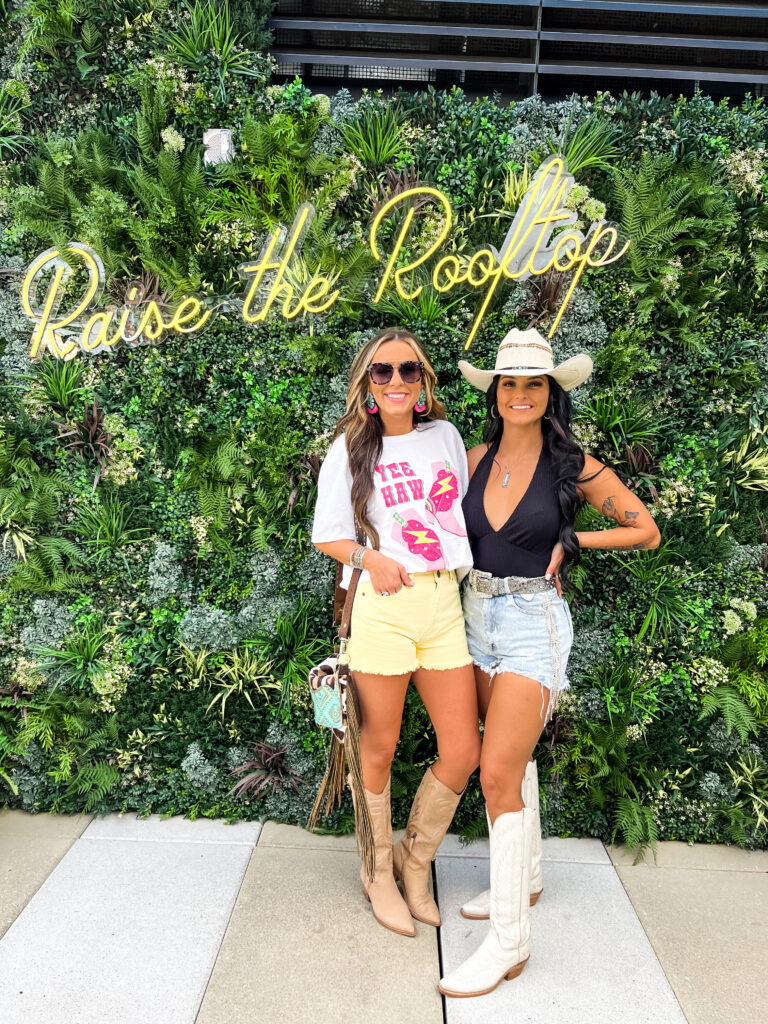 Stuff to Do:
BROADWAY : There is so much to do in the city besides Broadway. If you are headed to broadway you do need to check out a few must stop places. First Tootsies, it is a famous staple bar that Nashville is known for. It's purple and you need to at least walk in to see a little bit of the history of Nashville. A few others are The stage, Honky Tonk Central and Nudies. It is a given I am obsessed with the queen Miranda Lambert's bar Casa Rosa. A couple more of my personal favorites are Jason Aldean's rooftop during the day and Kid Rock or Dierks Bentley's Whiskey Row at night.
Grand Ole Opry
Johnny Cash Museum
Country Music Hall of Fame
Music Row
Ryman Auditorium
12 South – Shopping including Stoney Clover , Reese Witherspoon's store Draper James , Finnley's and more.
The Gulch – Shopping including Jessie Decker's store Kittenish and Kristin Cavallari's store Uncommon James
Hockey stadium is home of the Nashville Predators and is located downtown
Nissan Stadium is right on the end of Broadway over the river
Pinewood Social
The Listening Room
Renting a boat, kayaks, etc. on the water – fun day time activity away from the partying and drinking.
There are tours you can do around the city including sight seeing, drinking tours, pub crawls, exploring history and things like Belmont Planation. Also Vanderbilt and Belmont University are located in the heart of Nashville. TripAdvisor.com is a great place to find a lot of these packages and tours the city offers.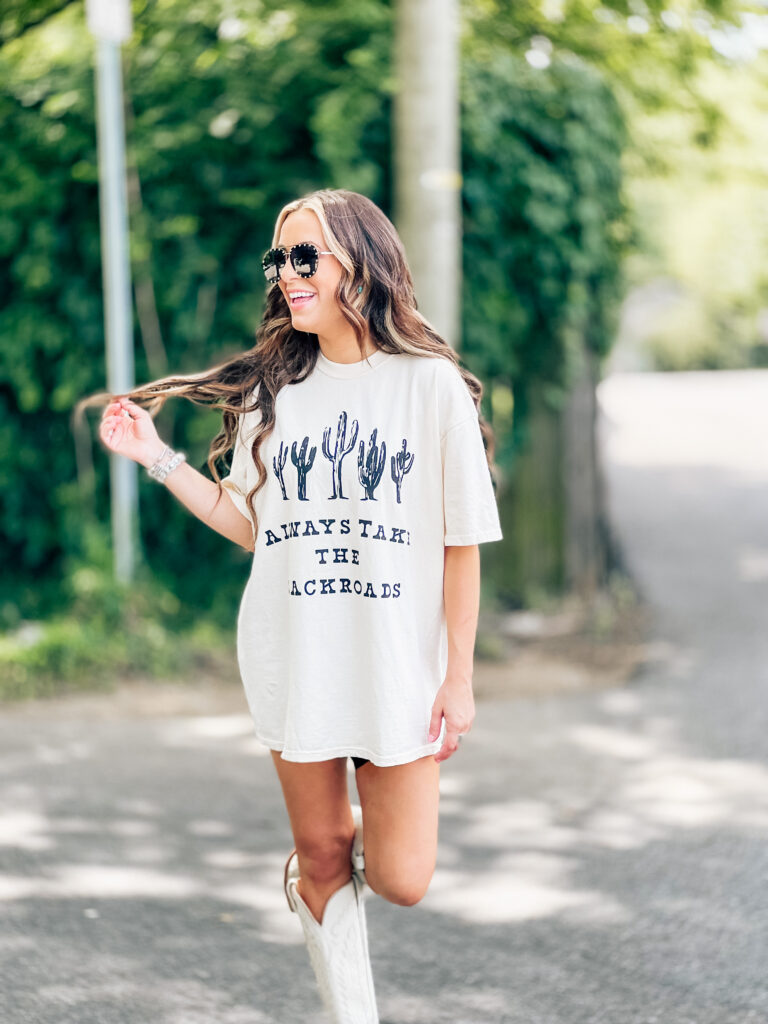 Outfits for Nashville:
Now that I have given you the places to stay, where to eat and what to do. It is time for the best part! What to wear while you are in Nashville. I have you covered for all the outfits for pictures, going out and anything you may do while you are in Music City!
The list of Places I shop for my favorite Western Fashion and I worked hard on discount codes for you so you could save a buck! Keep scrolling after the list for outfits I have put together for you and also some of my favorites I have worn in Nashville.
Places to Shop: ( click the name to shop)
you can always shop all my outfits HERE: thetravelingtrendsetter.com/links
make sure you follow my INSTAGRAM & my TIKTOK
OUTFIT INSPO & IDEAS BELOW:
Click on any of the pictures to shop