This maybe my favorite blog post so far. I am so excited to be writing this up for you all! I love the Music city more than any other city in the United States. If Nashville was in Texas it would be an even better state!
There is so much to do in Nashville, Tennessee so lets start with where to stay! There are so many cute boutique hotels, my favorite in the City is The Russell. It was a Church of Christ that a local family remodeled into a hotel. They are very involved in the community and give back to Nashville in many ways. When you stay at The Russell they donate a part of your total stay to provide a room, a hot shower and meals to the homeless.
As you can see in pictures below, it is decorated to the T! I can not get over how cute the lobby was, the rooms and even the bathroom! They have a coffee bar downstairs, a photo booth, a snack machine and so much more. Make sure and plan your stay at The Russell when you head to Nashville.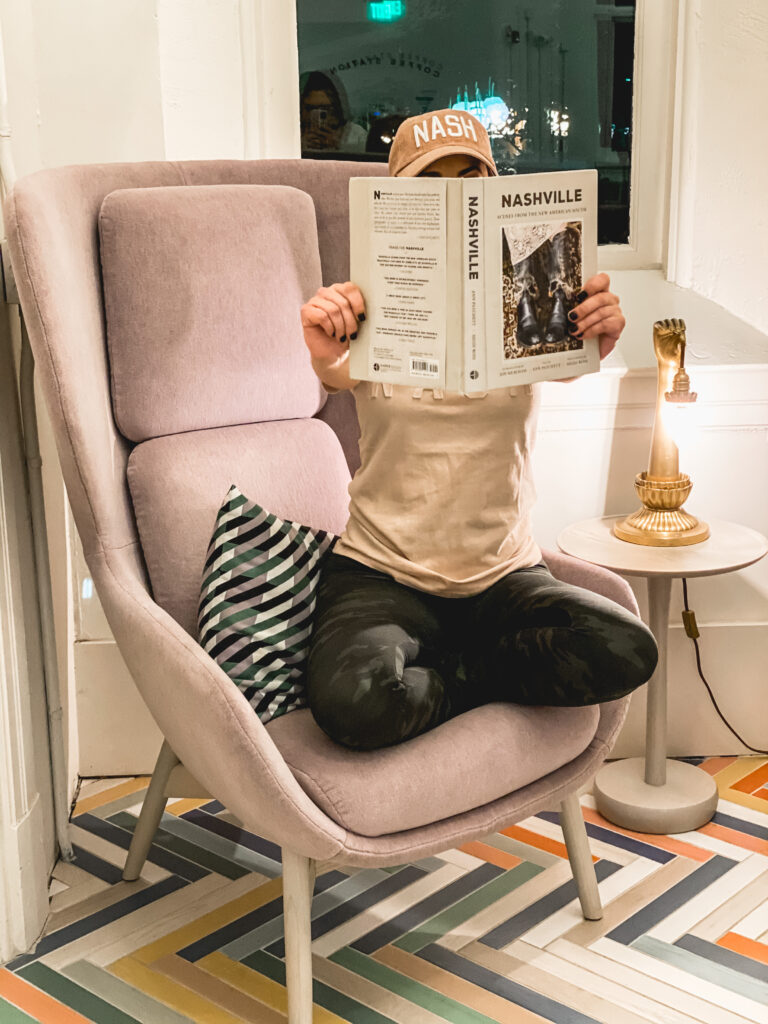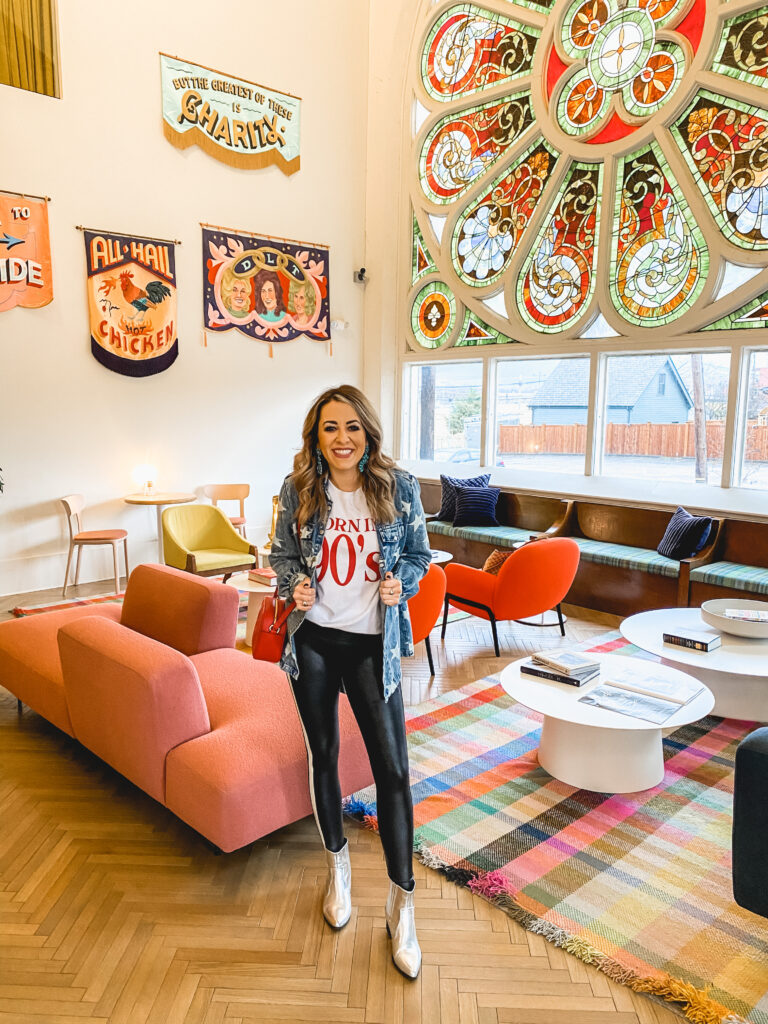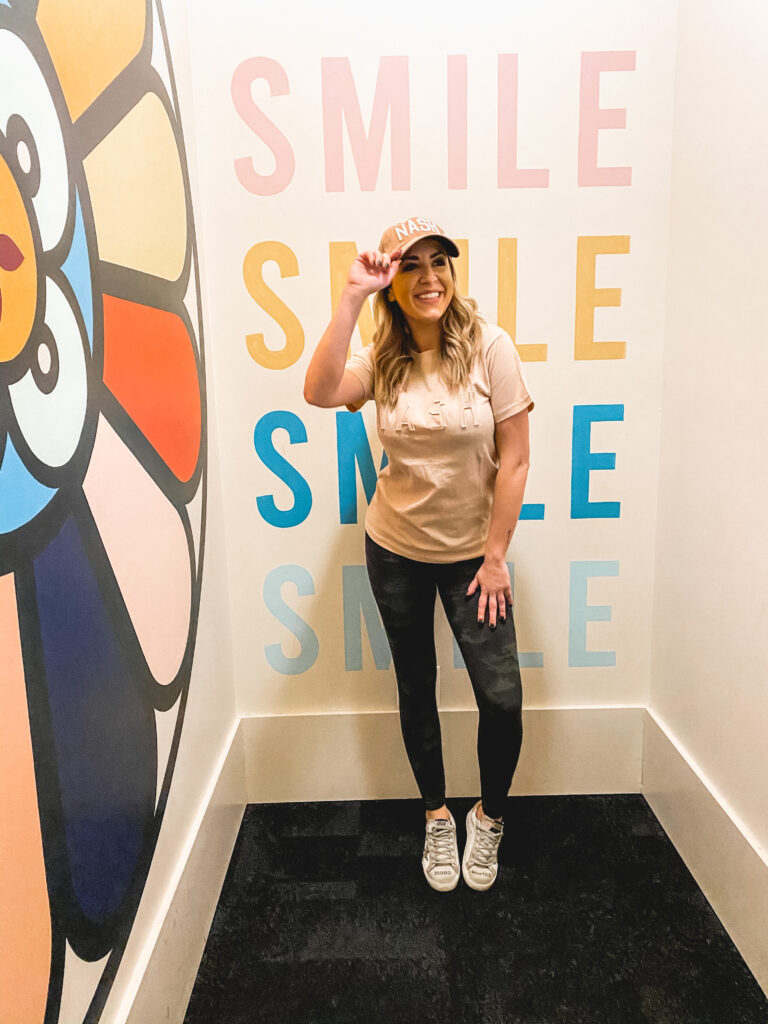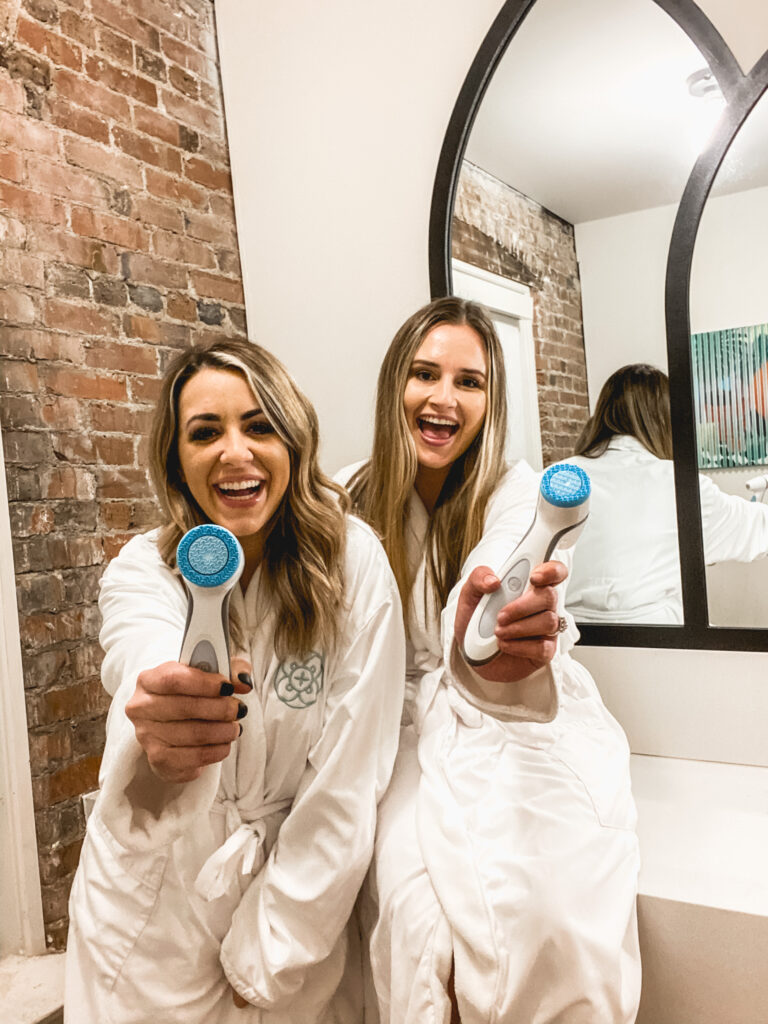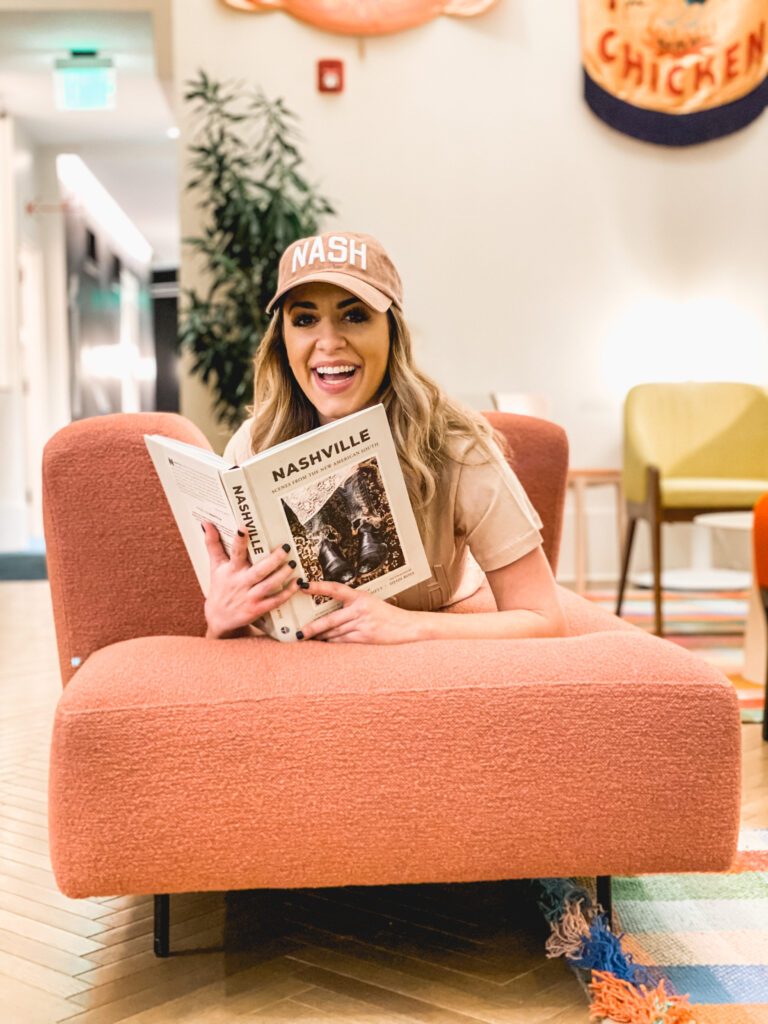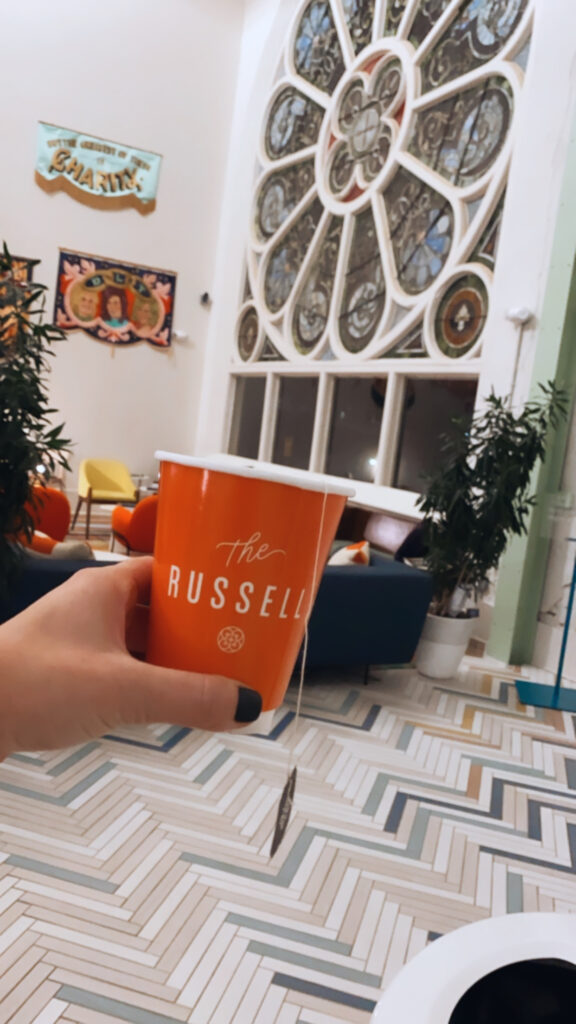 The first day we were in Nashville we flew in and headed straight to the hotel. We freshened up and were off to our first stop, The Hampton Social. They are known for their famous "frose' " aka Frozen Rose'. The Hampton Social is a three story beautiful building with the cutest rooftop bar. You can celebrate bachelorette trips, birthdays, or cheers to just taking a trip to Nashville. This is a must stop for the BEST photo ops too. They have a-lot of really good cocktails and it is close enough to start your night at and then head over to Broadway! The weekends on the rooftop, is the place to be. The have the cutest walls that are also a great photo op. They include- "Rose All Day" wall, their rose wall, and a Hampton wall up on the roof top! The three floors consist of a lounge with a laid back vibe on the first floor, a dining room on the second and then the rooftop bar scene up stairs on the third. Across all three floors they have swings and the cutest decorations too. I absolutely loved starting our first night of our trip here. They have a-lot of really good cocktails and it is close enough to start your night at. Once your done at the Hampton Social, Broadway Street is just a couple blocks over. Take a look at my pictures at The Hampton Social.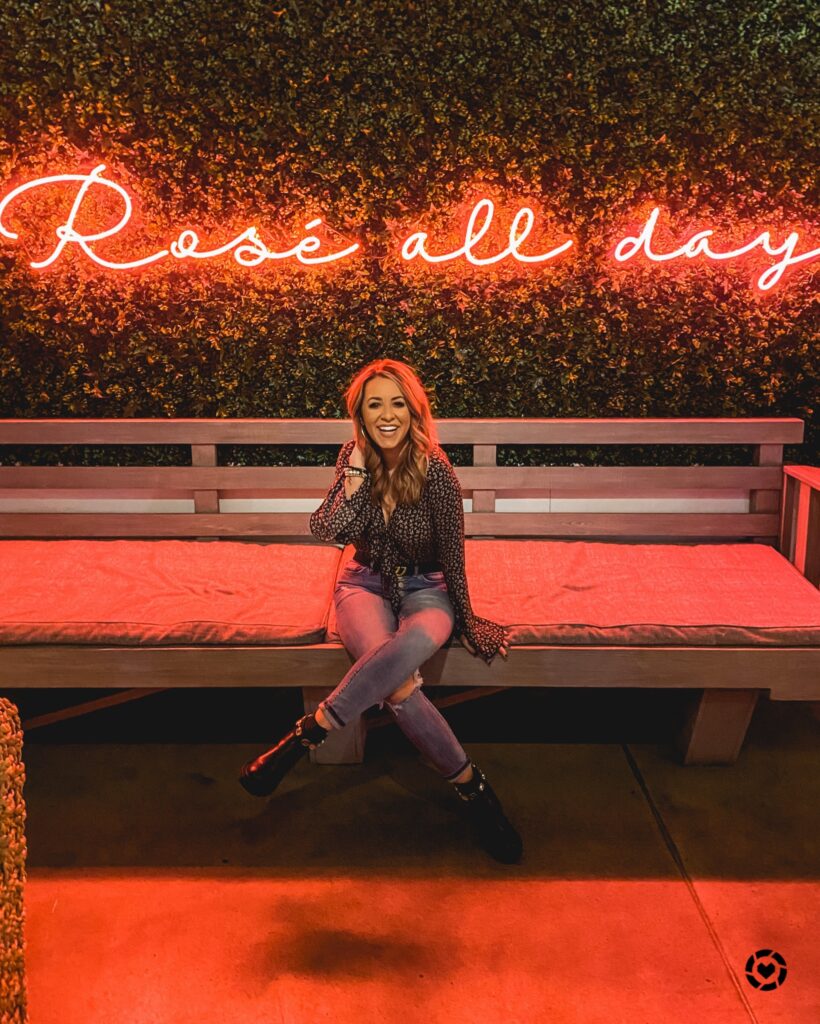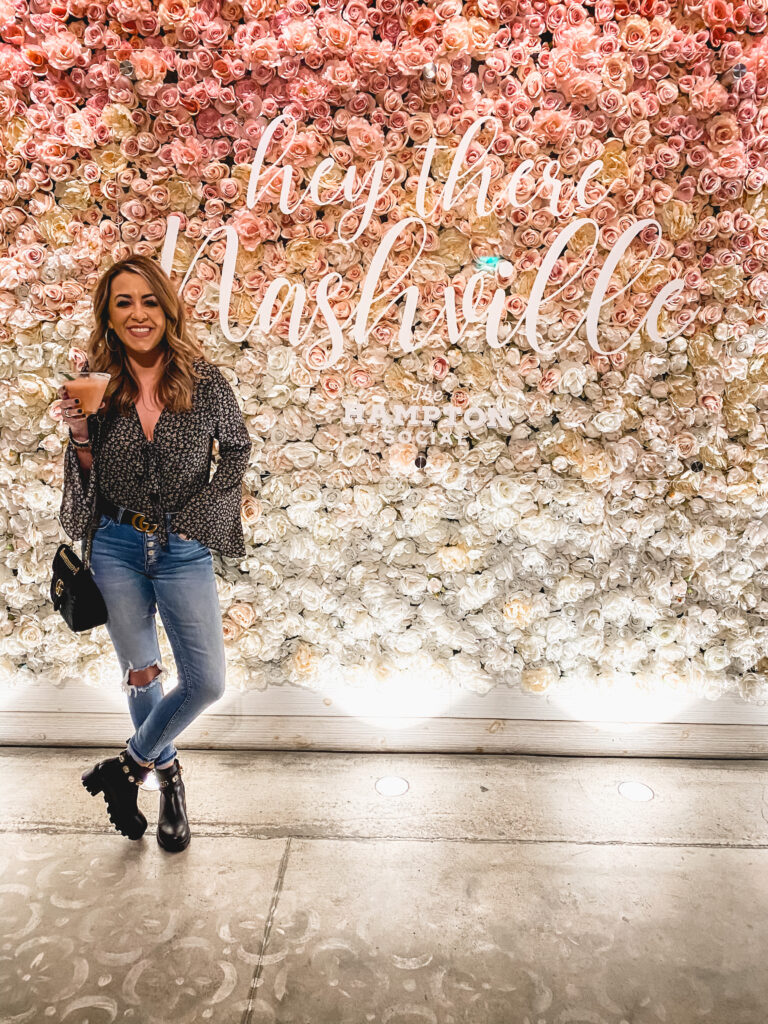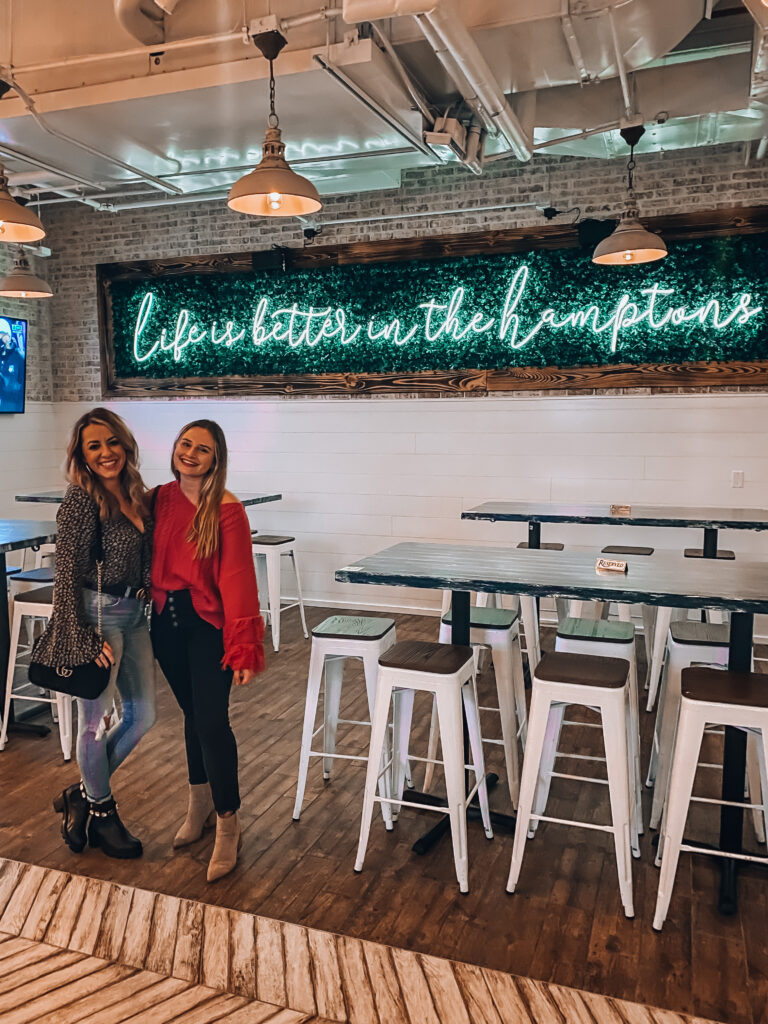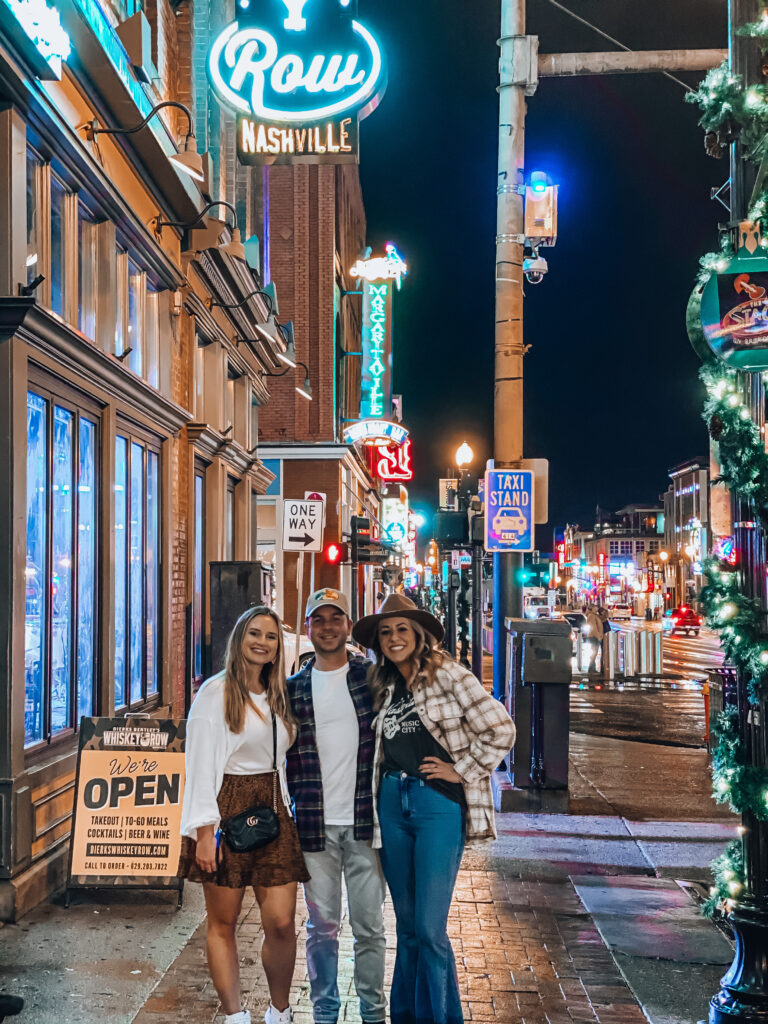 A MUST in Nashville is the main street downtown called Broadway. This is where a good amount of country artist own bars. My favorite spot on Broadway is Dierks Bentley's Whiskey Row. Right now the city curfew is Midnight. When we were there it was 10pm so they are headed in the right direction. Jason Aldean's bar and and Florida Georgia Line's Bar are also so much fun. If you are trying to spot a celebrity your best luck is at Kid Rock! Lastly, if you have never been to Tootsie's – its a must! Its part of Nashville and Country musics history.
While we were in Nashville, we had the opportunity to collaborate with a local photographer. Nashville is known for all of their Murals and many photo perfect places. 12 South and The Gulch are two of the locations where you can find many of these walls.
Callie, from Callie and David Photography shot Cristina and I in 12 south and I love how the pictures turned out. It was a great way to get some memorable shots. I am so excited to announce that if you booked a shoot with her for your next trip to Nashville. You will get $50 off your shoot as long as you mention my name or "Thetravelingtrendsetter" . Follow her on instagram @callieanddavidphotography and send her a message! Or head over to her website and look through the packages that they offer. https://www.callieanddavidphotography.com/ Take a look at the pictures she got of us below.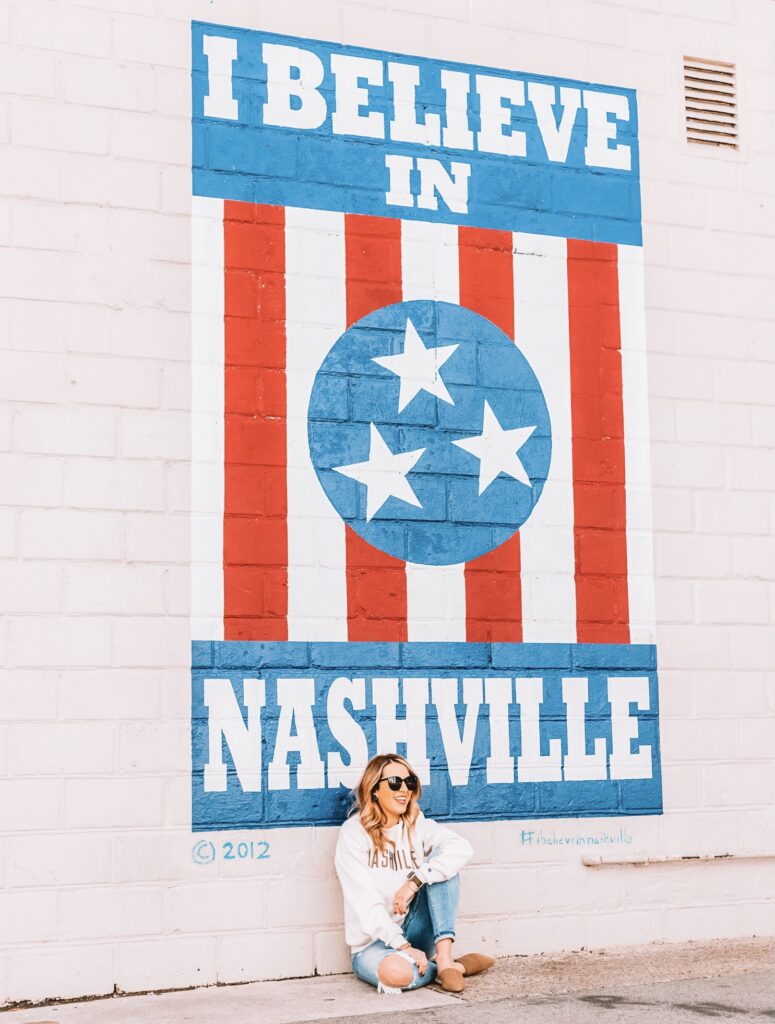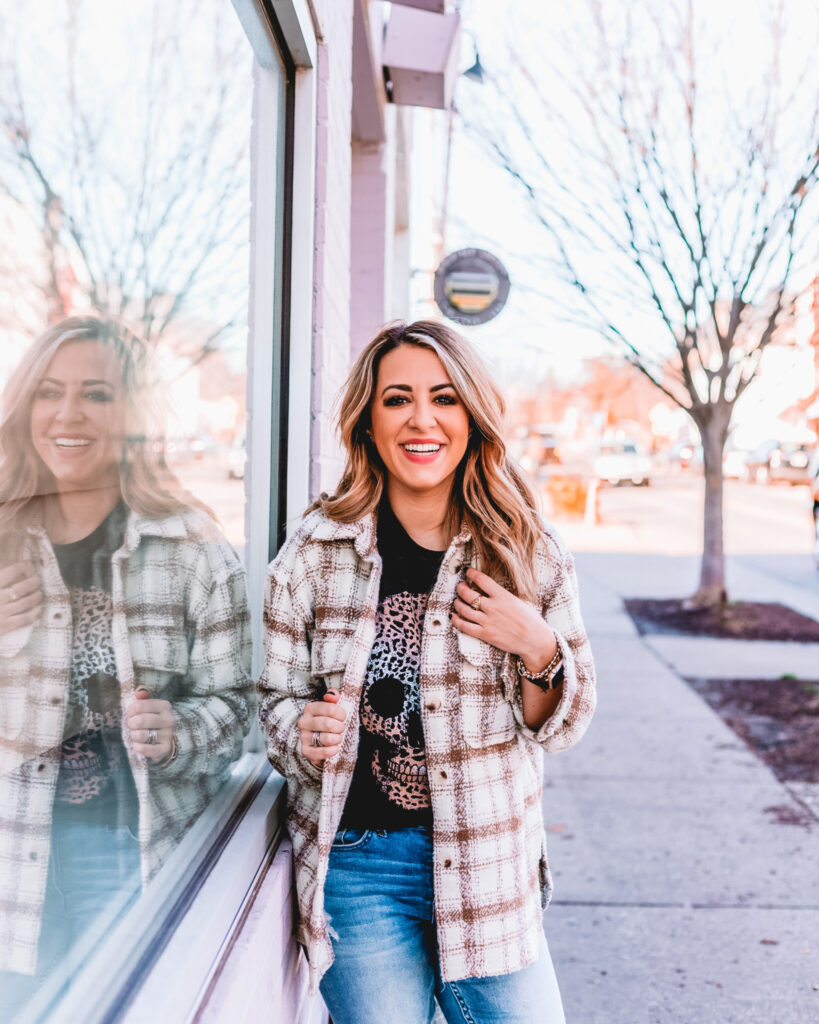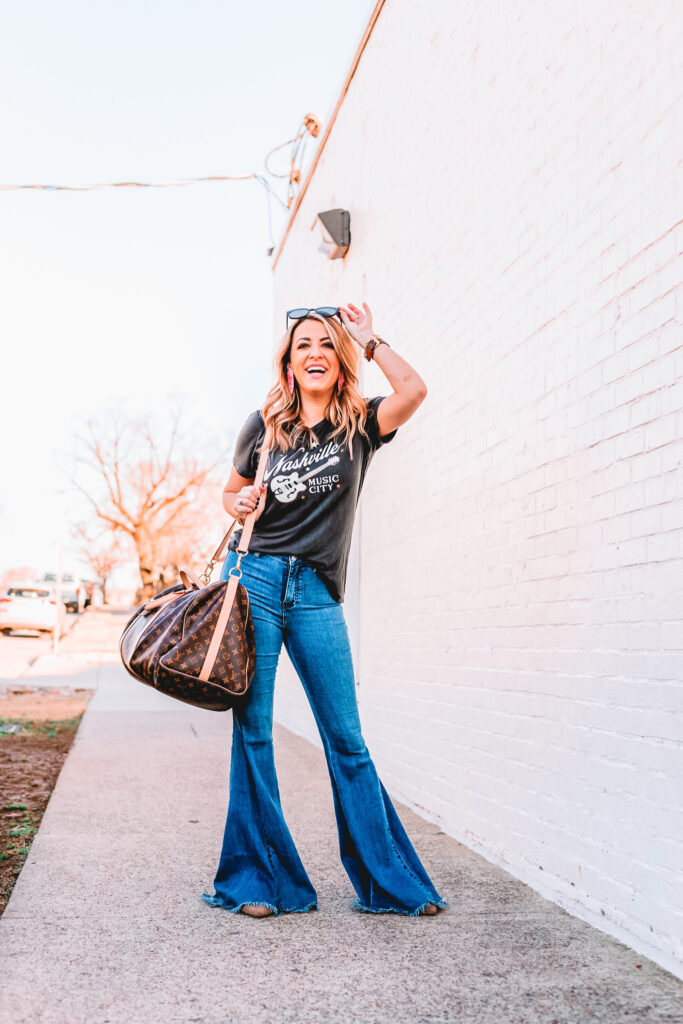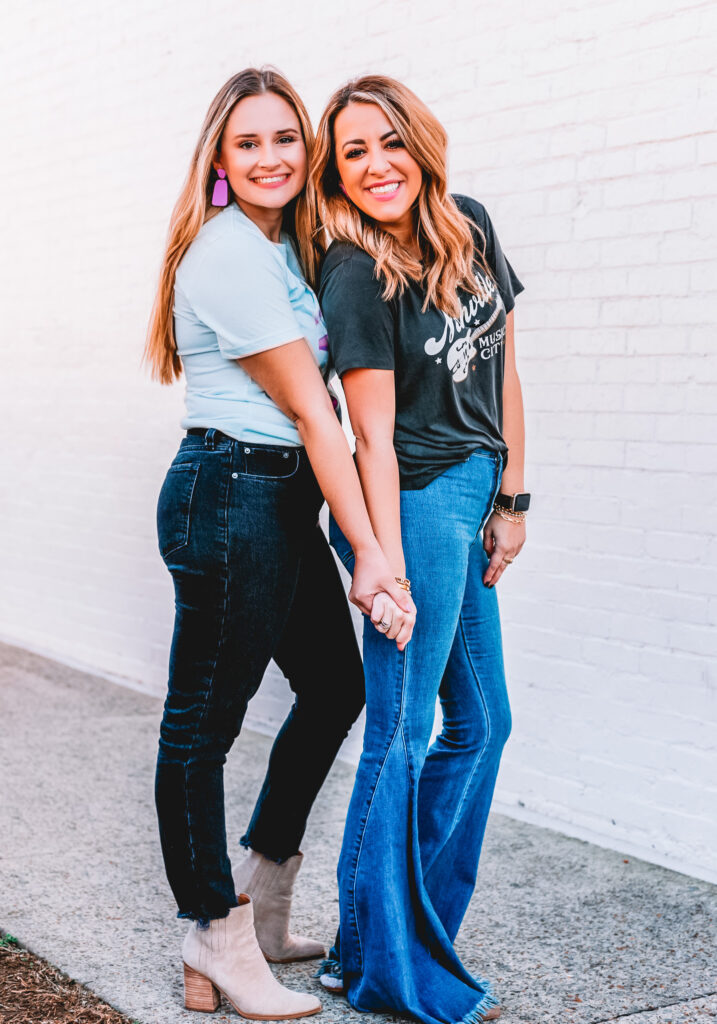 One of my favorite Nashville boutiques is Molly Green. They have multiple locations around the city. We stopped into the one in the mall at Hillsboro to do a tour and try on. I left with this super cute Grey long sleeve top. I love that their motto is " Clothes that make you feel good" – They have a lot of neutral boho styled items. You can head over to my instagram and check out my Nashville Highlights for more from Molly Green.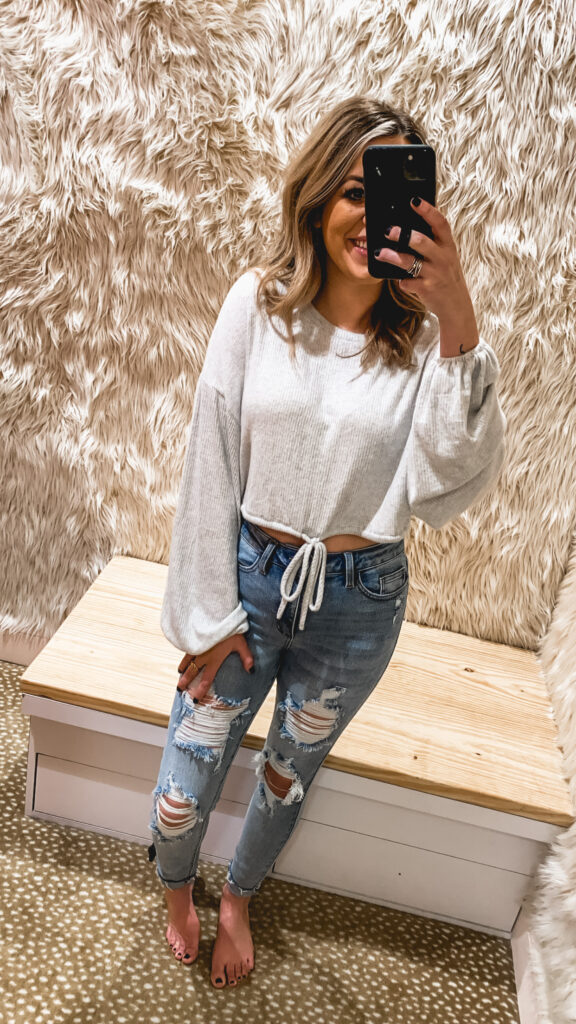 Next stop, was Raddish Kitchen for lunch! It is owned by the famous Amanda Fredrickson. They are known for their healthy bowls and fresh menu items. I absolutely love the bowl I had, it was the Hot and Crispy Chicken Bowl.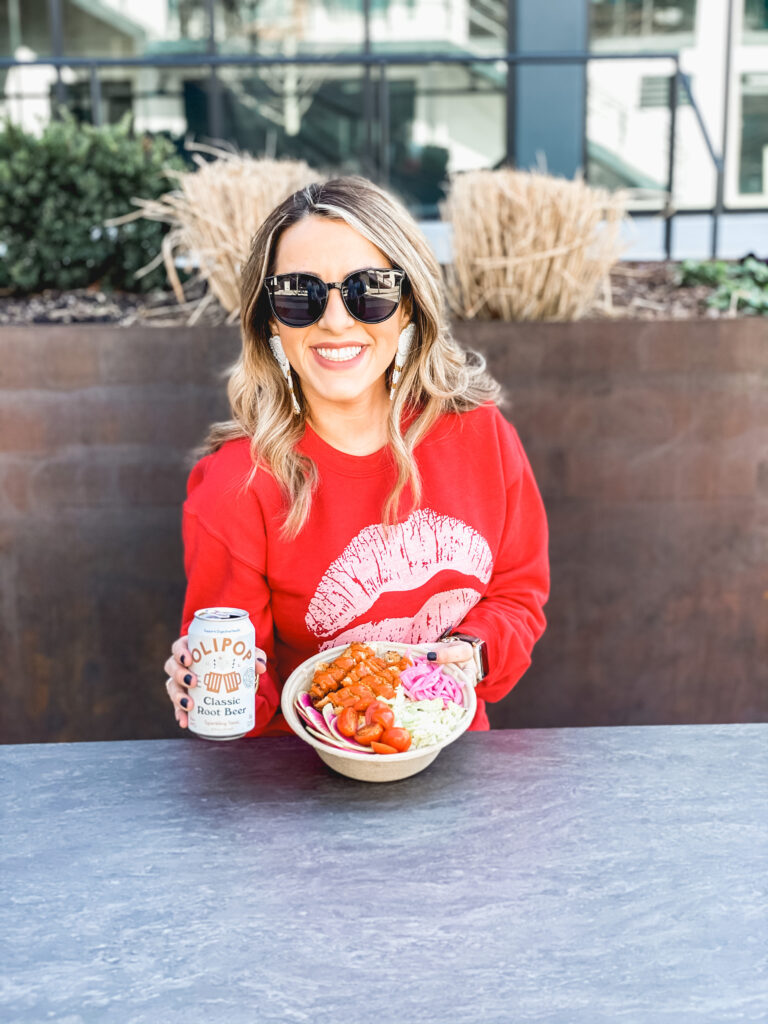 We could not be in Nashville and not stop at Jessie Deckers famous store, Kittenish. How cute is this wall? Nashville did steal my heart. After Kittenish we went and visited Uncommon James, Nash Collection and a few more of the must stops in Nashville.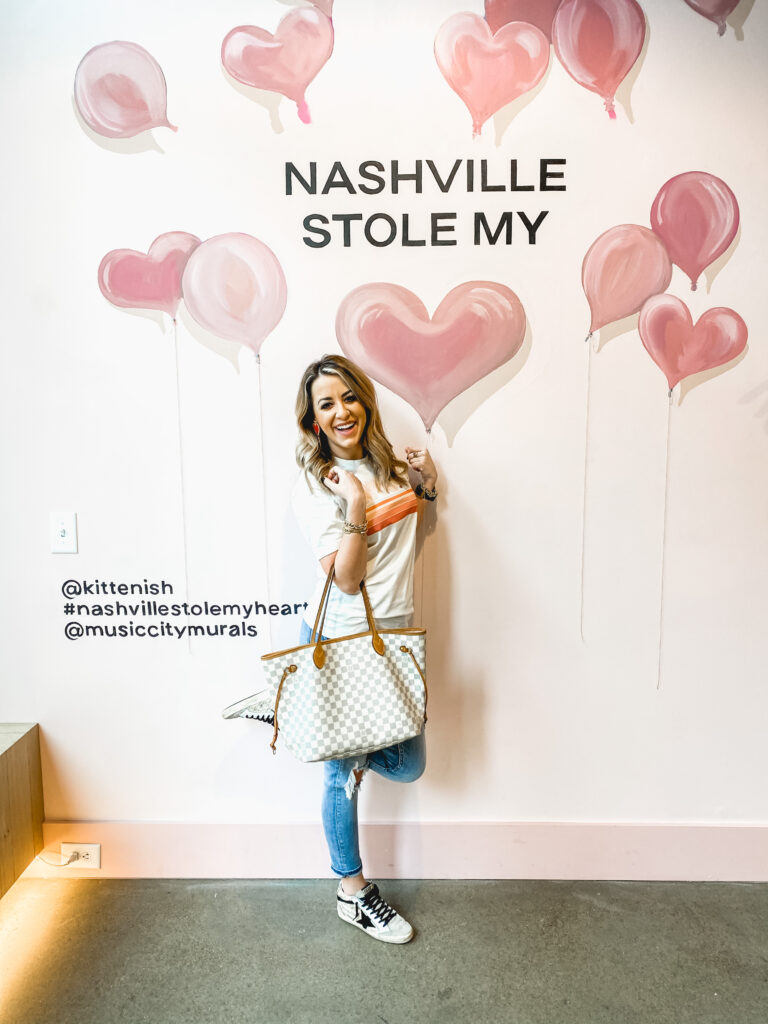 For Dinner we went to Anzie Blue. This was my favorite meal of the trip! The best part of the meal and night was their famous charcuterie board. They make boards for all occasions and can ship anywhere in the United States.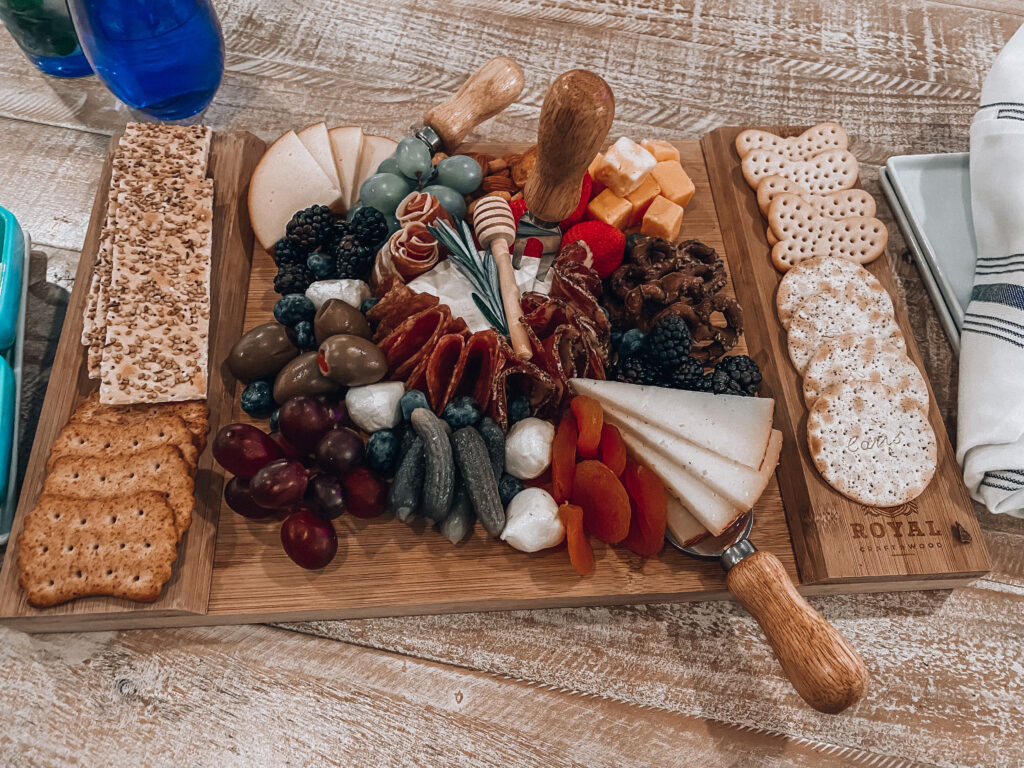 Anzie Blue started as a coffee and CBD shop, before expanding to include breakfast, lunch, and dinner. It's owned by two entrepreneurs and CBD lovers, Derek and Marcie Van Mol. They crafted their line of CBD with a mission to educate others on the benefits of CBD, while providing a welcoming place for their community. Anzie Blue is also decorated in all wicker, navy and white prints. It is absolutely to die for on the inside. No better place to sit and have a best friend night. You can enjoy drinks over a delicious charcuterie board and then have a great dinner.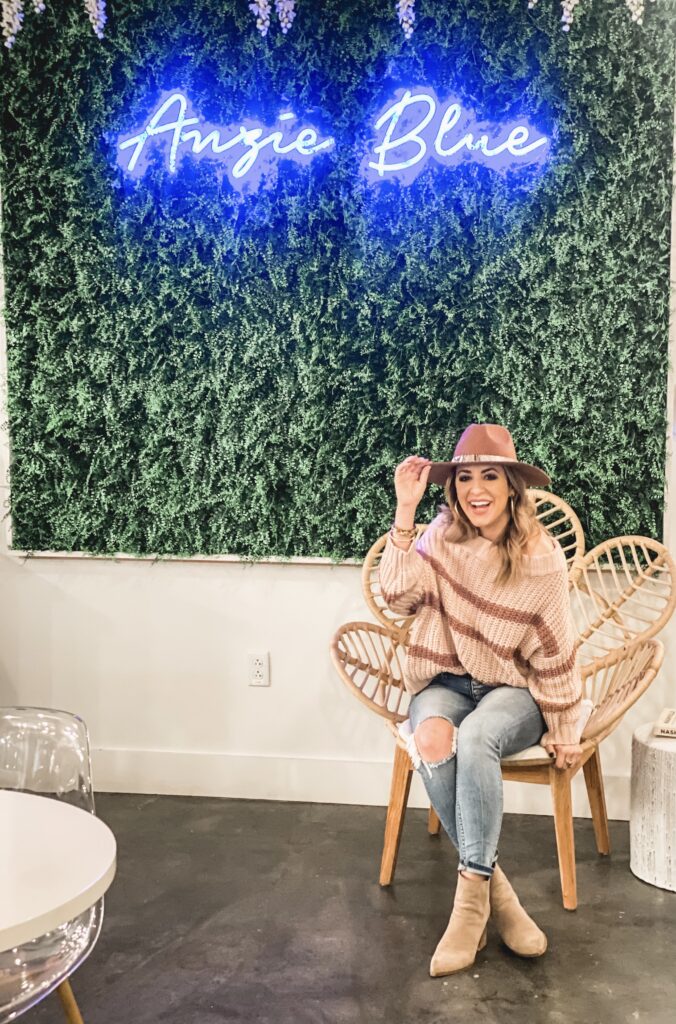 I had their steak and mashed potatoes for my meal and Cristina had their pasta dish. We left full and happy thats for sure! Take a look through a couple more pictures I took while enjoying dinner at Anzie Blue!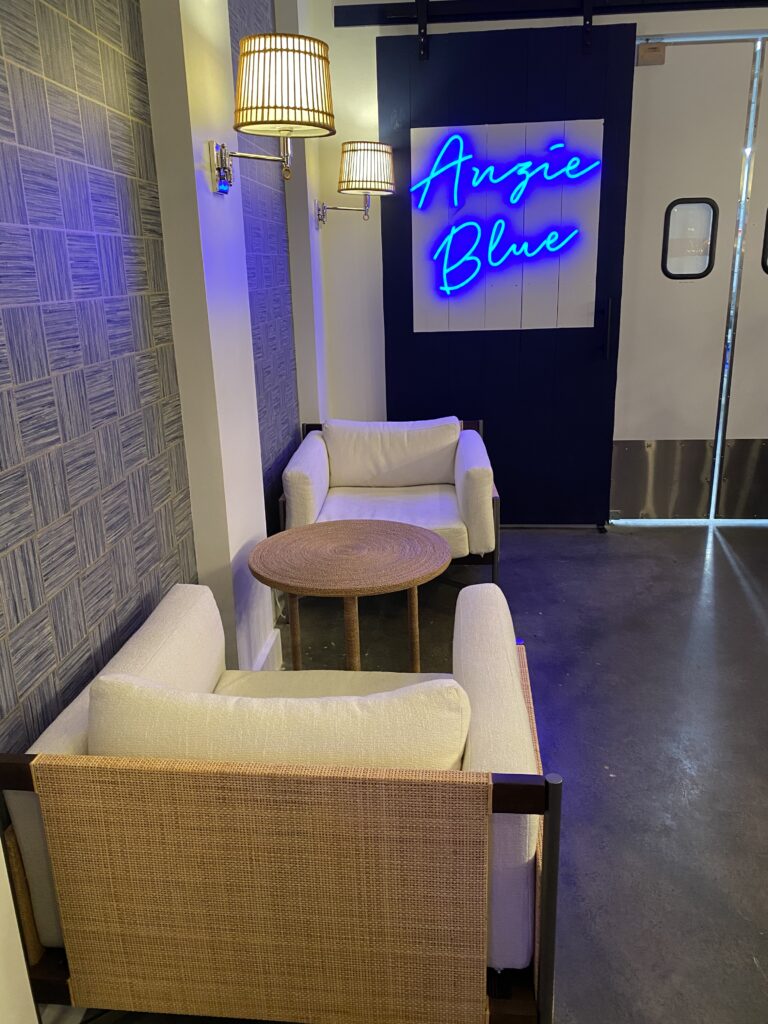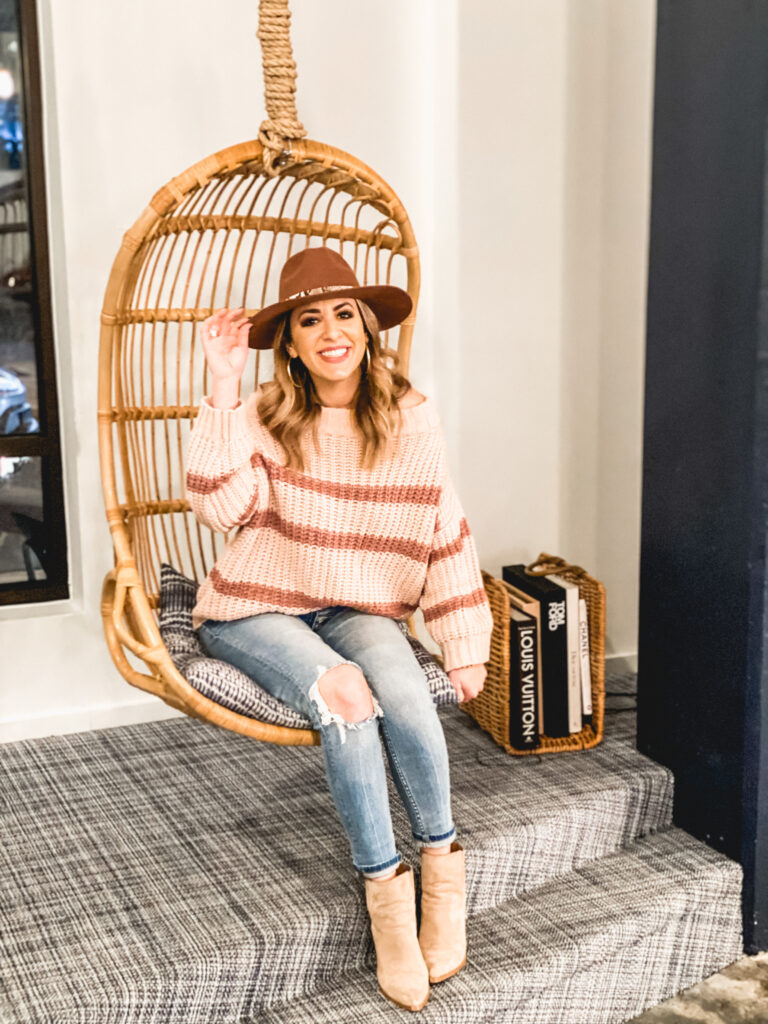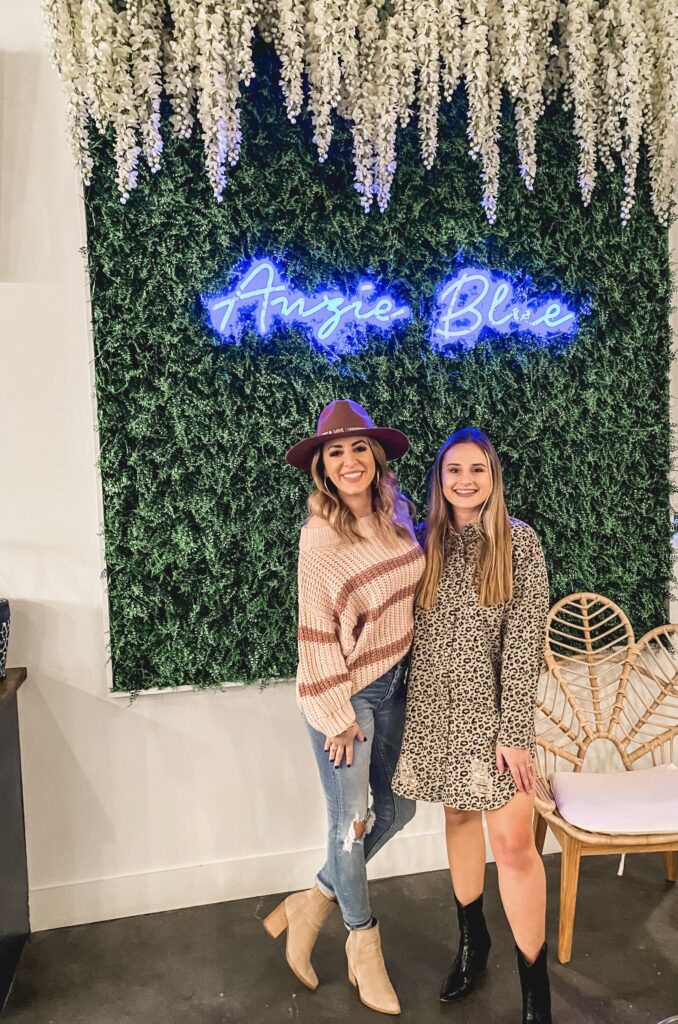 One last MUST do in Nashville is all the mural walls. Take a look through these pictures we grabbed through out our trip. Make and head over to Instagram and check out my highlight reel for every detail and minute of my trip! Feel free to message me for any recommendations or Questions about my favorite city – The Music City, Nashville! – XOXO The Traveling Trendsetter